Chicago florist provides personalized and inclusive services for same-sex weddings, creating unique arrangements reflecting individual styles.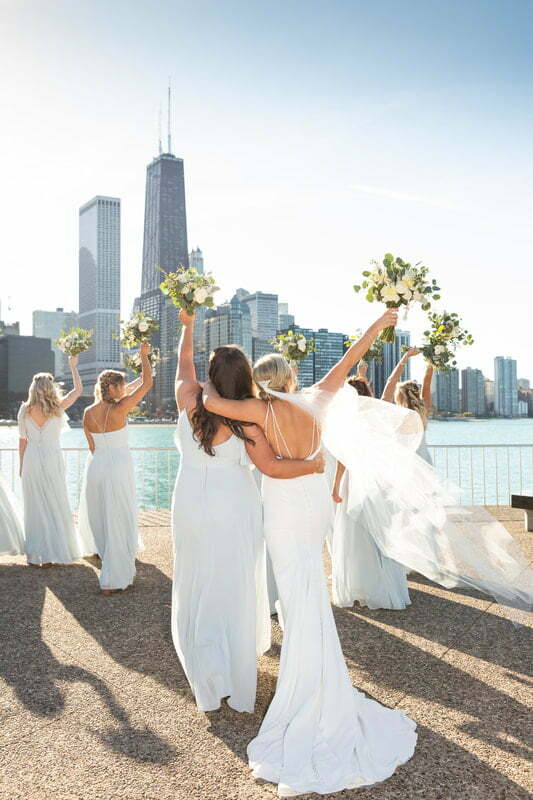 Wedding Suppliers
Try:Venues in LondonLas Vegas Photographers
Information
Dilly Lily is a Chicago-based florist that caters to same-sex weddings. With a commitment to providing personalized and inclusive services, the company has become a go-to choice for LGBTQ couples in the area. Their team of experienced florists works closely with clients to create beautiful and unique arrangements that reflect their individual tastes and styles.
As an LGBTQ-friendly florist, Dilly Lily understands the importance of creating a welcoming and inclusive environment for all couples. They are committed to celebrating love in all its forms and are dedicated to providing exceptional service to every client. Whether you're looking for a simple bouquet or an elaborate centerpiece, their team of experts will work with you to bring your vision to life.
At Dilly Lily, they believe that every couple deserves the wedding of their dreams. Their commitment to providing personalized and inclusive services has made them a popular choice for same-sex weddings in Chicago. With a focus on creativity, quality, and exceptional customer service, Dilly Lily is the perfect choice for couples looking for a florist that understands and celebrates their love.
Features
Dilly Lily

Make an Enquiry
Dilly Lily

Location on Map
Chicago

,

Illinois

Wedding Suppliers
Summary of your venue:
Bridal fashion haven in Illinois offers unique wedding dress designs from sought-after international designers, including for same-sex weddings.
Lovely Bride Chicago, located in the heart of Illinois, is a bridal fashion haven that offers the most unique and
Read more...
Dresses and Wedding Attire and Tailors
View Supplier
Summary of your venue:
High-energy live music experts in Chicago specialize in creating unforgettable wedding celebrations with customizable packages.
Bluewater Kings Band is a group of live music experts, wedding enthusiasts, and party starters based in Chicago, Illinois. They
Read more...
Bands and Wedding Entertainment
View Supplier
Summary of your venue:
A historic and inclusive wedding venue in Chicago's Lincoln Park with stunning views and Georgian-style architecture.
Chicago History Museum is a classic and unique wedding venue located in the heart of Chicago's Lincoln Park neighborhood. The
Read more...
Unique Wedding Venues and Wedding Venues
View Supplier