An LGBTQ-friendly wedding photographer and videographer in Frenchtown, NJ, captures authentic moments for all couples.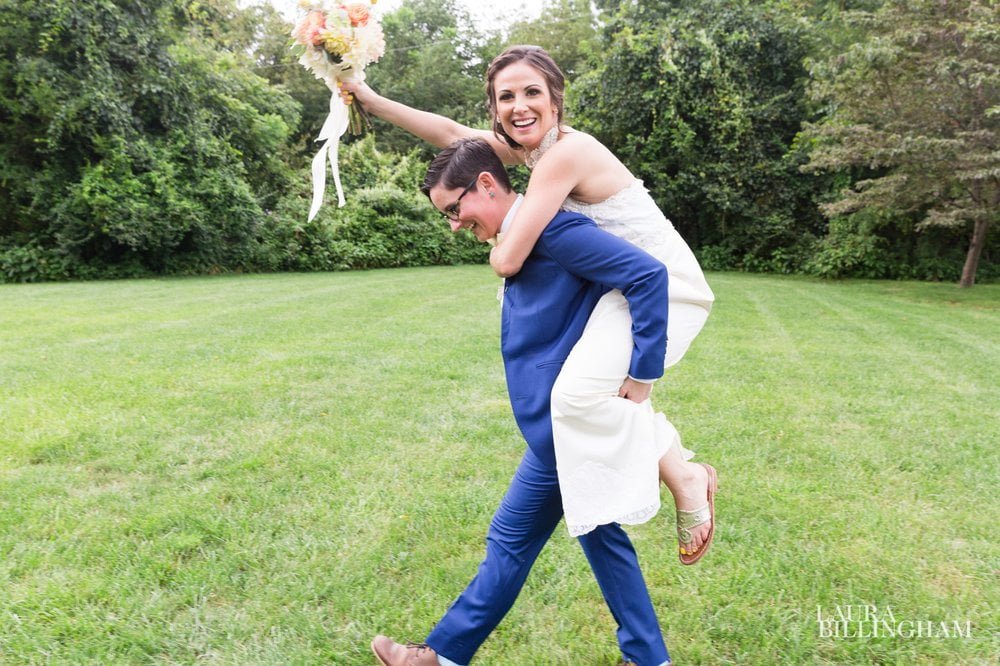 Wedding Suppliers
Try:Venues in LondonLas Vegas Photographers
Information
For couples looking for a wedding photographer and videographer who is LGBTQ friendly, Laura Billingham Photography is a great option. Based in Frenchtown, NJ, Laura has a background in art history and a passion for capturing the special moments of weddings, portraits, and lifestyle editorials. She got her start in photography in high school and has since worked at prestigious museums like the Guggenheim and the Museum of Modern Art.
Laura is committed to creating a comfortable and welcoming environment for all of her clients, regardless of their sexual orientation or gender identity. She has experience photographing same-sex weddings and understands the unique challenges and joys that come with planning a wedding as a LGBTQ couple. Laura's goal is to capture the love and connection between couples in a way that feels authentic and true to their unique relationship.
Whether you're planning a traditional or non-traditional wedding, Laura Billingham Photography can help you document your special day. She offers both photography and videography services and is dedicated to creating a personalized experience for each of her clients. With her artistic eye and commitment to inclusivity, Laura is a top choice for LGBTQ couples looking for a photographer who will capture their love in a beautiful and meaningful way.
Features
Laura Billingham Photography

Make an Enquiry
Laura Billingham Photography

Location on Map
Laura Billingham Photography

Reviews
Laura Billingham Photography

Gallery
Frenchtown

,

New Jersey

Wedding Suppliers