A charming country wedding venue in Nottingham with a rich history, picturesque parkland, and comfortable accommodation.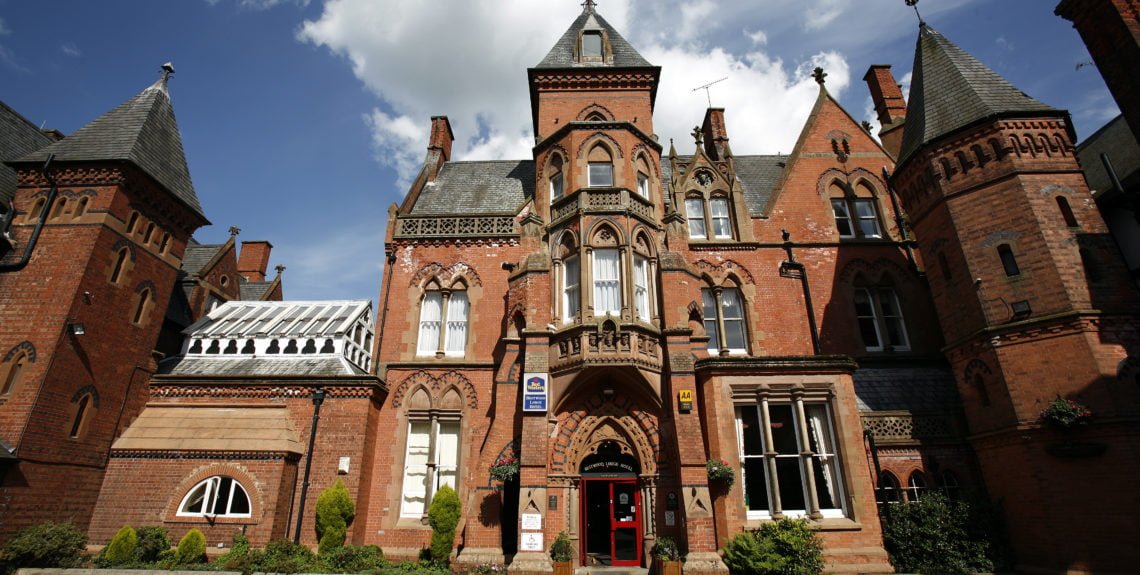 Wedding Suppliers
Try:Venues in LondonLas Vegas Photographers
Information
Nestled in the heart of Nottingham, Bestwood Lodge is a charming Country Hotel/Home Wedding Venue that boasts a rich history dating back to 1865. Originally a Victorian Hunting Lodge, the venue has been lovingly restored and now offers the perfect setting for couples looking for a unique and romantic wedding experience. With 700 acres of picturesque parkland surrounding the venue, it's no wonder that Bestwood Lodge is a popular choice for those seeking a tranquil and serene location for their special day.
Bestwood Lodge offers more than just a stunning location for weddings. The venue also provides comfortable and stylish accommodation for wedding guests, ensuring that everyone can relax and enjoy the festivities without worrying about transportation. From cozy rooms to luxurious suites, the accommodation options at Bestwood Lodge cater to all tastes and budgets. The venue also offers a range of dining options, from formal sit-down meals to relaxed buffets, so couples can create the perfect menu to suit their tastes and preferences.
Bestwood Lodge is proud to cater to same-sex weddings, and the venue's team is committed to ensuring that every couple enjoys a truly memorable and special day. With its unique blend of history, natural beauty, and modern amenities, Bestwood Lodge is the perfect choice for couples looking for an unforgettable wedding experience. Whether you're planning an intimate ceremony or a grand celebration, Bestwood Lodge has everything you need to make your dreams a reality.
Features
Bestwood Lodge

Make an Enquiry
Bestwood Lodge

Location on Map
Nottingham

,

Nottinghamshire

Wedding Suppliers
Summary of your venue:
A Nottingham-based wedding jeweller creates bespoke bridal accessories using high-quality materials and adjusts designs to suit individual needs.
The Tiara Bar, a Nottingham-based Wedding Jeweller, has been creating exquisite bridal accessories since 2002. Their commitment to using only
Read more...
Nottingham
,
United Kingdom
View Supplier
Summary of your venue:
Contemporary photography for gay weddings in Nottingham, capturing unique personalities with a keen eye for detail.
Nathan O'Brien Photography is a Nottingham-based photographer that offers contemporary photography for gay weddings. Nathan has a keen eye for
Read more...
Nottingham
,
United Kingdom
Contemporary Photography and Wedding Photographers and Videographers
View Supplier
Summary of your venue:
Talented husband and wife team capture candid moments and offer a contemporary style for unforgettable wedding photos.
For couples looking for contemporary photography that captures the heart of their special day, Dave Fuller Photography based in Nottingham
Read more...
Nottingham
,
United Kingdom
Contemporary Photography and Wedding Photographers and Videographers
View Supplier