A unique wedding venue in Leeds caters to same-sex weddings with customizable hall, courtyard, and catering.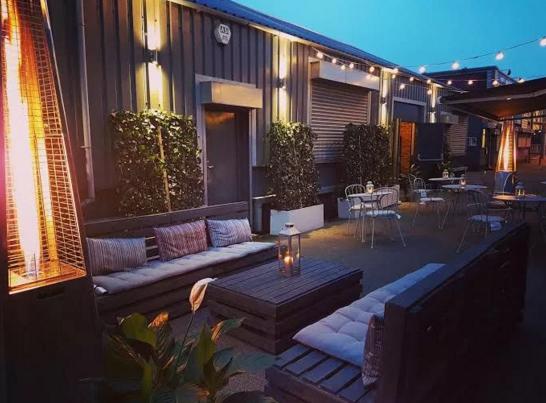 Wedding Suppliers
Try:Venues in LondonLas Vegas Photographers
Information
Looking for a unique wedding venue in Leeds that can cater to same-sex weddings? Look no further than New Craven Hall. This venue offers a large hall and courtyard area that can be customized to fit any couple's vision for their special day. With bespoke catering packages available, couples can choose a menu that suits their individual tastes and budgets.
At New Craven Hall, couples can enjoy a one-of-a-kind wedding experience that is tailored to their unique preferences. Whether they want an intimate ceremony or a grand celebration with all their loved ones, this venue can accommodate their needs. The large hall and courtyard area provide plenty of space for guests to mingle and enjoy the festivities, while the bespoke catering packages ensure that everyone's taste buds are satisfied.
For same-sex couples looking for a wedding venue that is inclusive and welcoming, New Craven Hall is an excellent choice. With its unique setting and customized catering options, this venue can help couples create a wedding that reflects their personalities and celebrates their love. Whether they want a casual affair or a formal event, New Craven Hall can provide the perfect backdrop for their special day.
Features
New Craven Hall

Make an Enquiry
New Craven Hall

Location on Map
Leeds

,

West Yorkshire

Wedding Suppliers
Summary of your venue:
Luxurious country wedding venue in Leeds offers inclusive and picturesque setting for same-sex couples. Unforgettable and unique.
Weetwood Hall Estate, located in Leeds, West Yorkshire, is a country wedding venue that offers a luxurious and elegant backdrop
Read more...
Country Hotel/Home Wedding Venues and Wedding Venues
View Supplier
Summary of your venue:
Elegant manor house in Leeds' Roundhay Park offers grand rooms and manicured gardens for memorable weddings.
For couples seeking an elegant and grand wedding venue, The Mansion in Leeds is a perfect choice. This stunning manor
Read more...
View Supplier
Summary of your venue:
A picturesque Jacobean manor house in Leeds with stunning gardens and unique features, perfect for romantic weddings.
Nestled in the heart of Leeds, Oulton Hall is a stunning Jacobean manor house that offers a romantic setting for
Read more...
Manor House Wedding Venues and Wedding Venues
View Supplier