A picturesque country wedding venue in Vermont's Mad River Valley, offering personalized experiences for same-sex couples.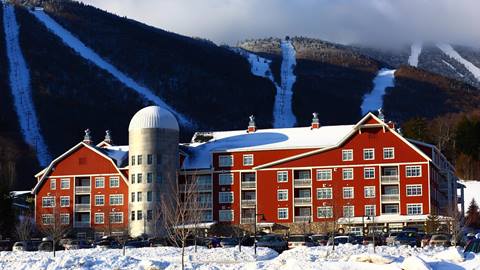 Wedding Suppliers
Try:Venues in LondonLas Vegas Photographers
Information
Sugarbush Resort, located in Warren, Vermont, is a popular choice for couples looking for a picturesque country wedding venue. The resort is situated in the scenic Mad River Valley, which is home to a wide range of local producers such as von Trapp Farmstead artisan cheese, American Flatbread, and Lawson's Finest Liquids craft brewery. The area is known for its working landscape, which includes pasture-raised meat, dairy, and vegetable farms.
Sugarbush Resort is an ideal location for same-sex weddings, offering a range of indoor and outdoor venues to suit any couple's needs. The resort's experienced wedding planners work closely with couples to create a personalized experience that reflects their unique style and vision. Whether you're looking for a rustic barn wedding or a chic outdoor affair, Sugarbush Resort has the perfect setting for your special day.
If you're searching for a country wedding venue for gay weddings in Warren and Vermont, look no further than Sugarbush Resort. With its stunning views, local charm, and experienced wedding planners, this resort is the perfect choice for couples who want to celebrate their love in a beautiful and memorable setting. Contact Sugarbush Resort today to start planning your dream wedding.
Features
Sugarbush Resort

Make an Enquiry
Sugarbush Resort

Location on Map
Warren

,

Vermont

Wedding Suppliers