A picturesque venue in Shropshire offers a unique setting for gay weddings with its restored barns and rustic charm.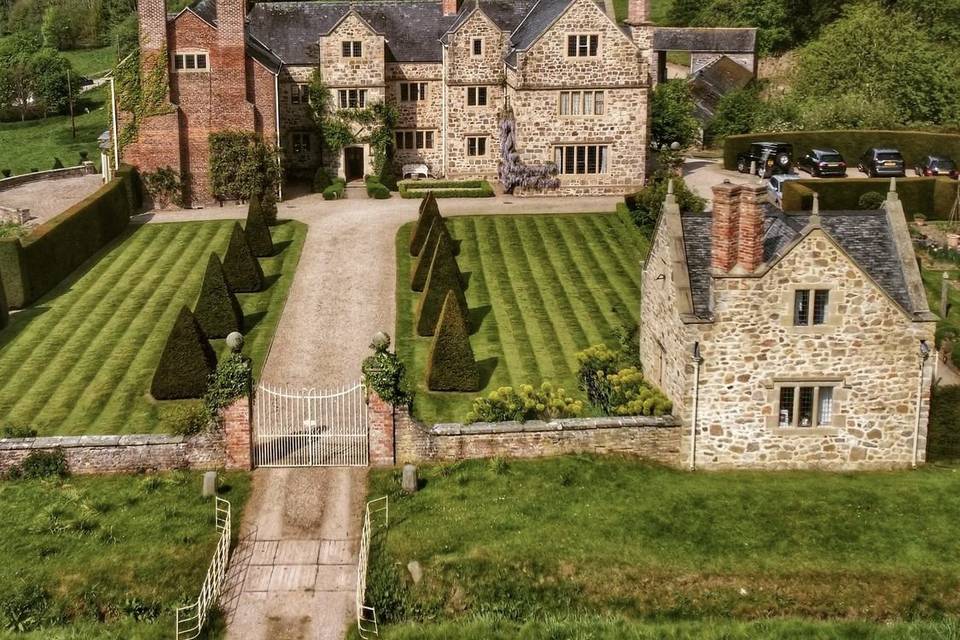 Wedding Suppliers
Try:Venues in LondonLas Vegas Photographers
Information
The Courtyard Venue, located in the picturesque region of Shropshire, offers a truly unique setting for gay weddings. As a Barn & Farm Wedding Venue, it boasts two exceptional spaces within the Courtyard complex. With a focus on choice, flexibility, and assistance, the venue ensures that every couple's dream wedding becomes a reality. The beautifully restored barns feature oak beams, lime washed walls, and a magnificent underground waterwheel, adding to the rustic charm and period features of the space. Same-sex weddings are warmly welcomed at The Courtyard, making it an ideal choice for couples in Owestry and throughout Shropshire seeking a memorable and enchanting wedding venue.
The Courtyard Venue understands the importance of creating a personalized experience for every couple. With its stunning barns and unique features, it offers a distinctive backdrop for gay weddings. The team at The Courtyard aims to provide an unforgettable celebration, allowing the bride and groom to customize their special day to reflect their unique love story. Whether couples envision an intimate gathering or a grand celebration, The Courtyard offers the flexibility to accommodate their preferences and create cherished memories. Located in Owestry, Shropshire, this Barn & Farm Wedding Venue is the perfect choice for couples seeking a one-of-a-kind wedding experience.
Planning a gay wedding in Owestry or Shropshire? Look no further than The Courtyard Venue. As a premier Barn & Farm Wedding Venue, it offers a magical setting for same-sex weddings. The restored barns with their period features and rustic charm provide a unique backdrop for couples to exchange their vows and celebrate their love. The Courtyard's commitment to choice, flexibility, and assistance ensures that every detail of the wedding day is tailored to the couple's desires. With its idyllic location and warm welcome, The Courtyard is the ideal venue for gay weddings in Owestry and throughout Shropshire.
Features
The Courtyard Venue

Make an Enquiry
The Courtyard Venue

Location on Map
The Courtyard Venue

Reviews
The Courtyard Venue

Gallery
Owestry

,

Shropshire

Wedding Suppliers