Bespoke, delicious cakes for weddings and celebrations, sourced ethically, serving Yorkshire and beyond.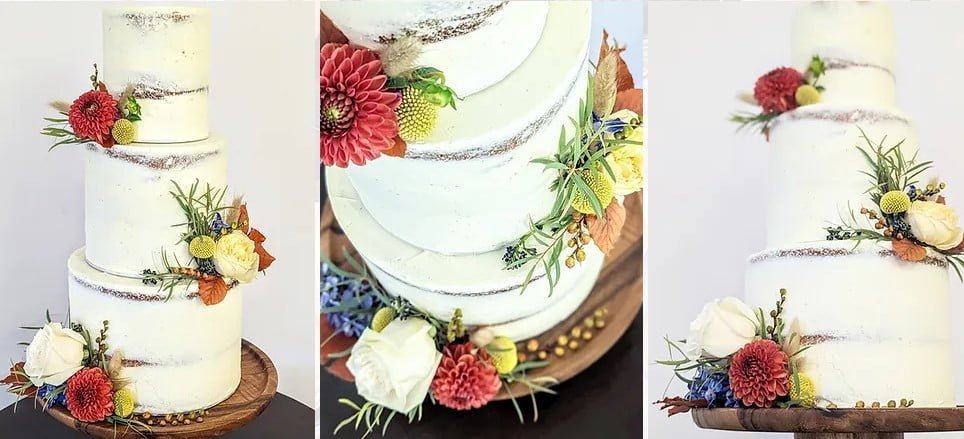 Wedding Suppliers
Try:Venues in LondonLas Vegas Photographers
Information
Three Little Birds Bakery, located in the heart of Keighley, West Yorkshire, prides itself on making the cake design process a delightful and hassle-free experience for their clients. With a firm belief that a wedding cake should be as delicious as it is beautiful, they have witnessed countless couples rejoicing as their guests eagerly polish off every last crumb, leaving no cake to spare. Their charming Victorian shop on Cavendish St serves as a hub of creativity and innovation, providing a luxury cake experience not only to the Yorkshire area but also extending their services to Lancashire, Greater Manchester, Cumbria, and other parts of the North West.
At Three Little Birds Bakery, clients can expect a truly bespoke cake, handcrafted with love and expertise. They source their ingredients from ethical, local, and sustainable suppliers whenever possible, ensuring a delectable treat that aligns with their clients' values. The bakery's commitment to excellence extends to the meticulously finished decorations, guaranteeing that each creation becomes a stunning centerpiece that mesmerizes and captivates guests at any celebration.
With Three Little Birds Bakery, customers choose more than just a cake; they opt for a memorable experience filled with attentive customer service and the knowledge that their unique masterpiece is in safe and professional hands. From elegant wedding cakes to special birthday treats, the bakery's dedication to quality and creativity makes every occasion an extraordinary one.
Three Little Birds Bakery

Make an Enquiry
Three Little Birds Bakery

Location on Map
Three Little Birds Bakery

Reviews
Three Little Birds Bakery

Gallery
Keighley

,

West Yorkshire

Wedding Suppliers