An engagement party is the first event in the wedding calendar. Make sure it kicks off the celebrations right! Here is our guide on how to plan your gay engagement party.
Congratulations! Your other half has proposed and the excitement begins. It's time to tell people you're getting married, and what's more perfect than your very own LGBTQ+ engagement party? Announcing to the world your commitment to someone else can be daunting, but with this guide we will share our tips and tricks on how to throw the most talked-about gay engagement in town!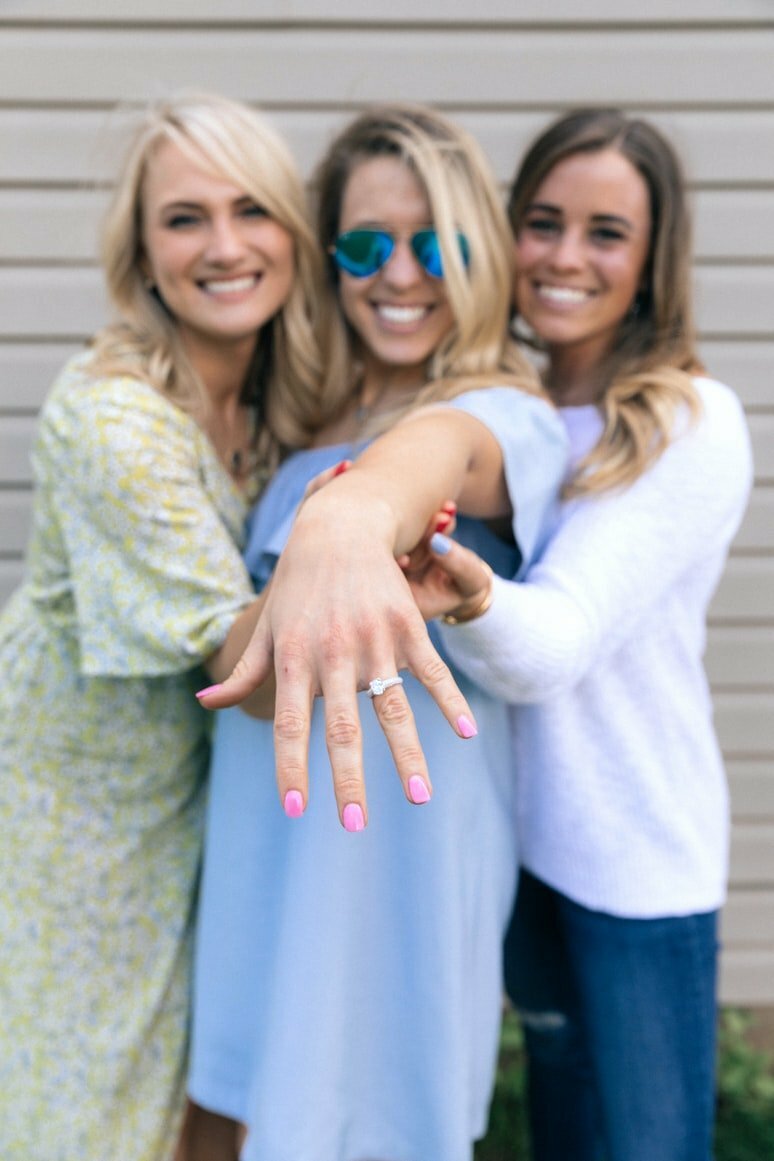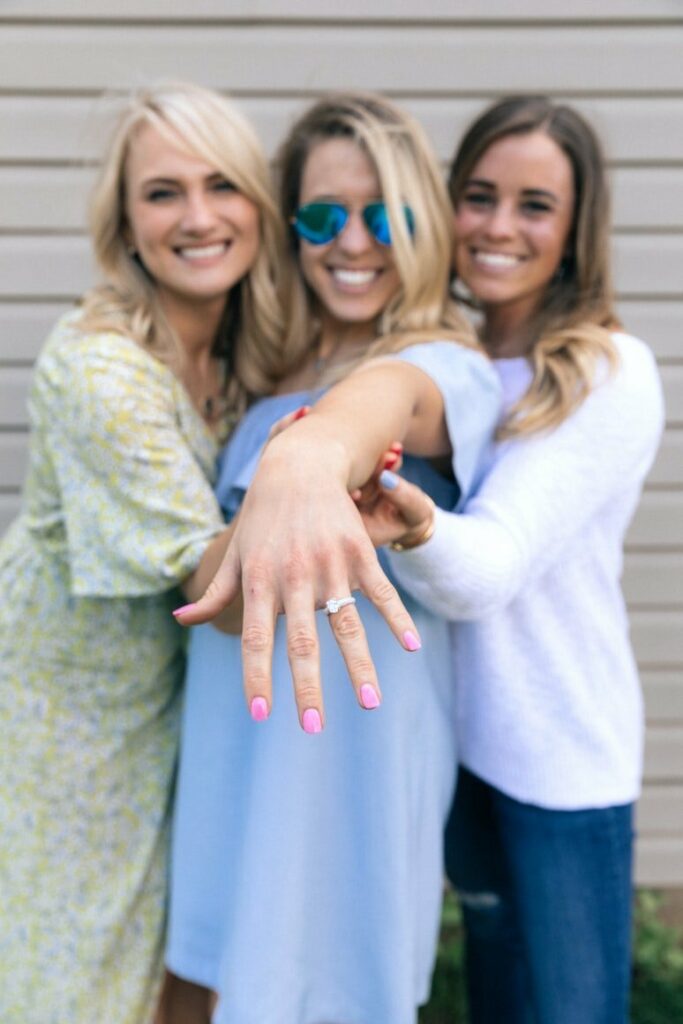 What is an engagement party?
Whether it's a gay, lesbian or non-binary engagement party – remember it's just like any other. It isn't a necessary event, but it is a fabulous way to announce your new relationship status and really kick off your marital journey. It's the first event of many, so it should set the tone of your wedding planning. If you're having a huge engagement party your guests will expect an even bigger wedding, so plan with that in mind. A gay engagement party can offer a great opportunity to express the pride in your relationship. It can also answer those annoying questions from those family members that you want to avoid them asking on the "big" day.
When to have an engagement party?
Your engagement party should really happen no later than two months after your epic gay proposal. Not only so the details of the story are fresh in your mind to recall the magical moment to guests, but also because you really want it out of the way before the serious hard work of wedding planning ensues. Host the party at least six months before the actual wedding, depending on your timeline. This gives you a chance to catch-up with your wedding guests before major festivities. We all know how difficult it can be to interact with all your guests at the actual wedding. How many times did you get to speak to the happy couple on their big day?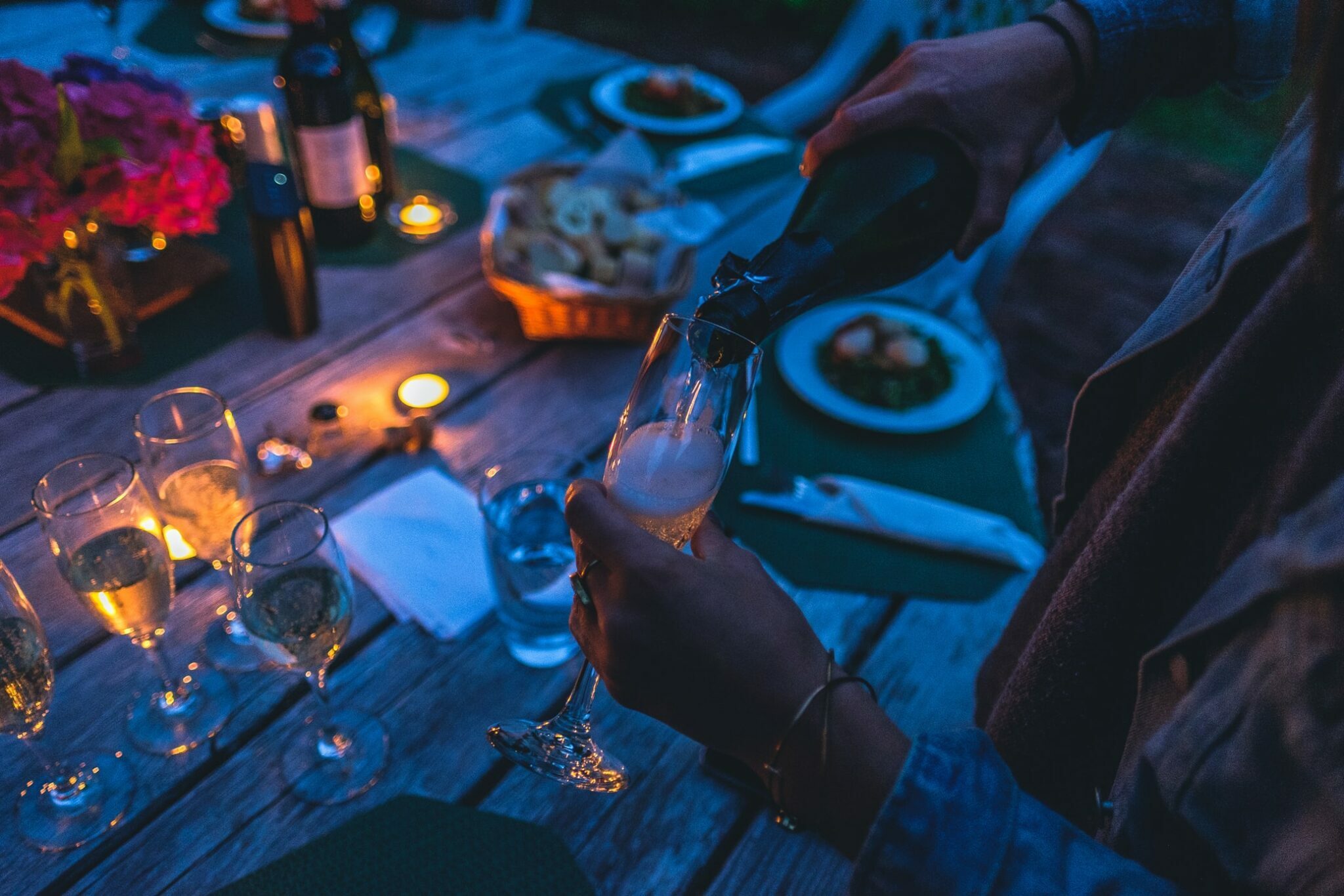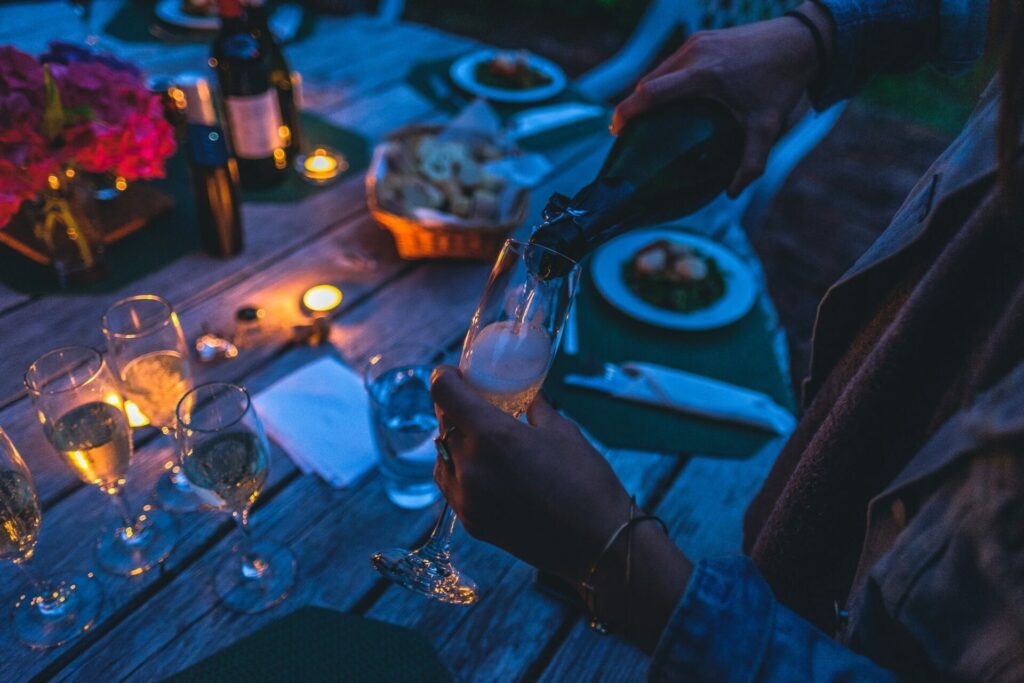 Who to invite to a gay engagement party
On the topic of guests, who do you invite to your engagement party? This is probably one of the most asked questions and to answer it well, it's completely up to you! There are a few rules to stick to when choosing your guest list; but realistically the final decision is up to the couple whose party it is.
The first rule is to make sure that the guests who are invited to your engagement party are automatically invited to your wedding. Imagine getting all excited about a new couple, only to see all the aesthetic wedding pictures on Instagram and then realize you didn't make the cut? A follow up rule would be only to have your family, close friends and those friends who you are certain will be coming to the wedding. There is no point getting stressed wondering whether you should invite your co-worker who you've sat next to for three years, when you could just invite them to the wedding. After all, they may no longer be working with you by the time you finally get married. The guest list is a fundamental step in the planning process, not only for the engagement party but for the wedding as well. It gets you thinking about the size and scale of your events which provides guidance into catering, venue, etc.
Where to host a gay engagement party
It really depends on how big the party is going to be. If you have decided to opt for a smaller intimate soiree, then maybe hosting your gay engagement party at home is not only cost-effective but also casual, leaving the wedding to stun your guests. But if you're looking to impress and celebrate in style, then maybe a hired room in your favorite stylish restaurant is a better option.
Top Ideas for a Gay Engagement Party
Small Scale
Summer Garden party
A simple idea but this allows lots of creativity! Decoration, themes, games and activities are perfect ice-breakers and easy entertainment for children. It's also a cheaper option if you're not hiring a space.
Wine and Cheese Evening
This can be held in various locations – an exclusive winery with gorgeous views may provide the perfect backdrop for your gay engagement party. It also gives you a chance to do some wine-tasting for your wedding day menu!
Brunch Party
This is for those foodies who think mingling with a morning mimosa is the best way to announce your new status. Choose your favorite breakfast spot and see if they do group events.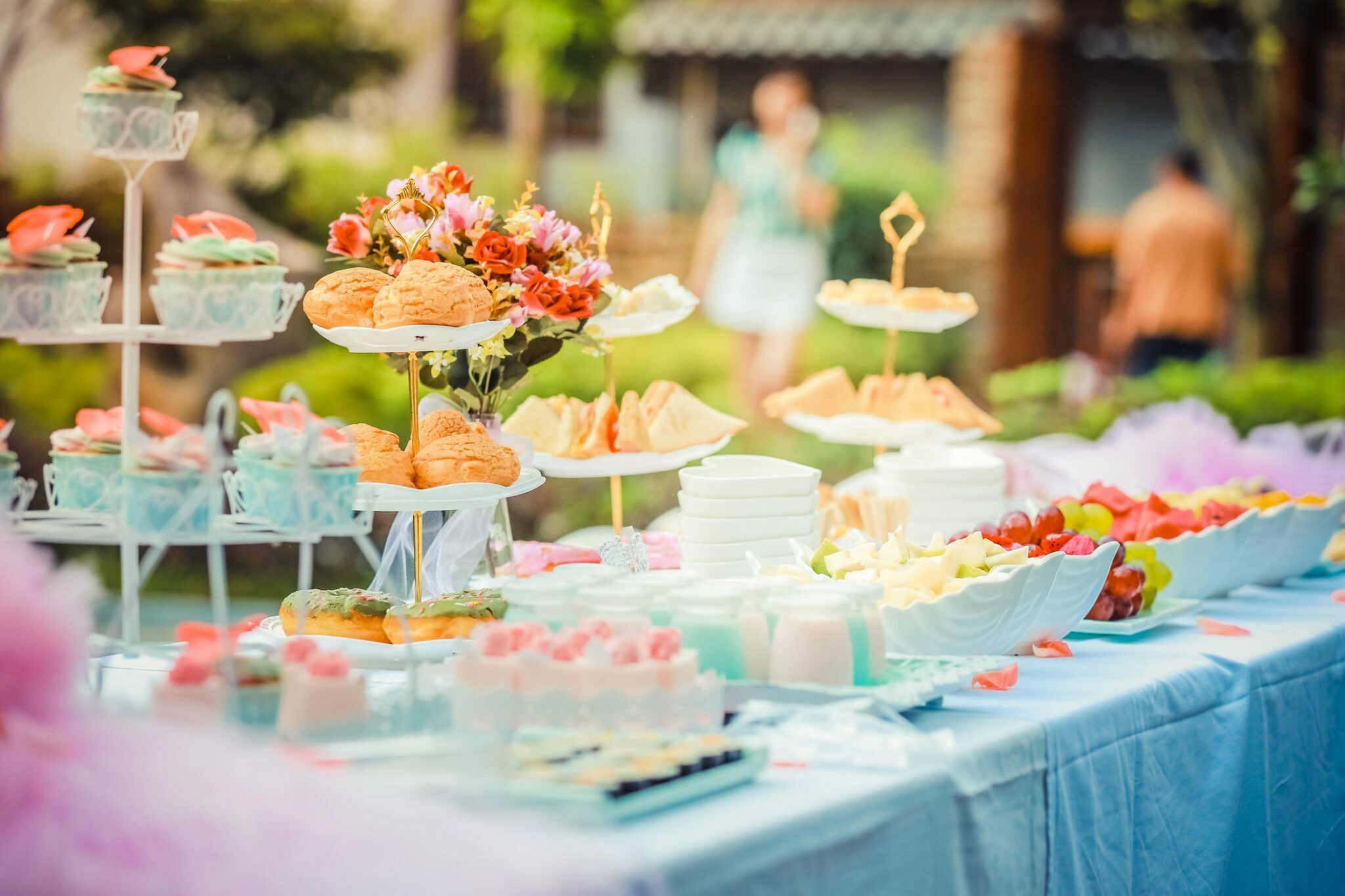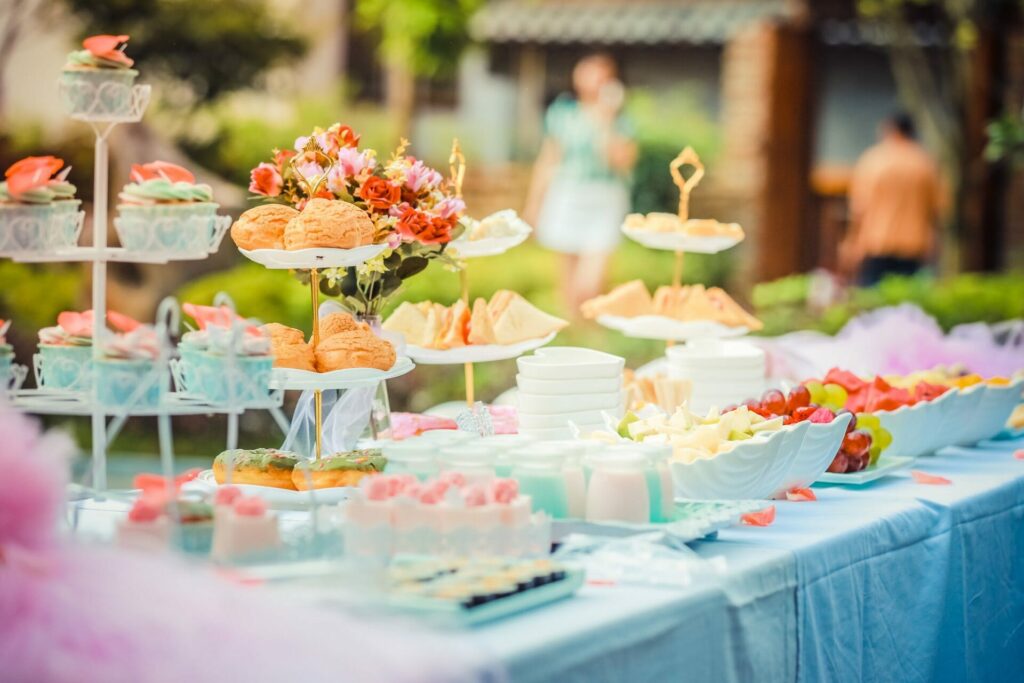 Large Scale
Rented Rooftop Party
There are plenty of rooftop bars waiting to be hired out for a super swanky gay engagement party. If you live in a city, think romantic skyline views colored with a sunset orange. Your guests will be impressed!
Your Favorite Gay Bar
No it's not tacky, it's a brilliant idea. It allows you to dance to the iconic Disco Divas, and to introduce your fiancé to the rest of your family. Just make sure you've got a curfew for Aunt Brenda – her eyes might not cope with the late night shenanigans! Then again, she might be the last one on the dance floor once the G&Ts start flowing!
Boat Party
If you're out of the city and in a more coastal area, use that to your advantage! A unique yet impressive idea is renting a boat and sailing around drinking your favorite champagne.
Cocktails at the Country Club
Now this doesn't specifically have to be at a country club! This could be at a rented estate, bar or just somewhere that allows for plenty of space and guests. Cocktails though are a must, alcoholic or not.
How to choose the best theme for your gay engagement party
Choosing a theme for your gay engagement party isn't essential but can make the planning process slightly easier. With a theme it chooses the attire, decorations and sometimes the food for you. For example if you're having a boat party then a nautical theme would be perfect, complete with blue & white decorations minus the scurvy. Another example could be if you're having a garden party then a Mad Hatter's Tea Party with whimsical sweets and bright colored attire would be ideal.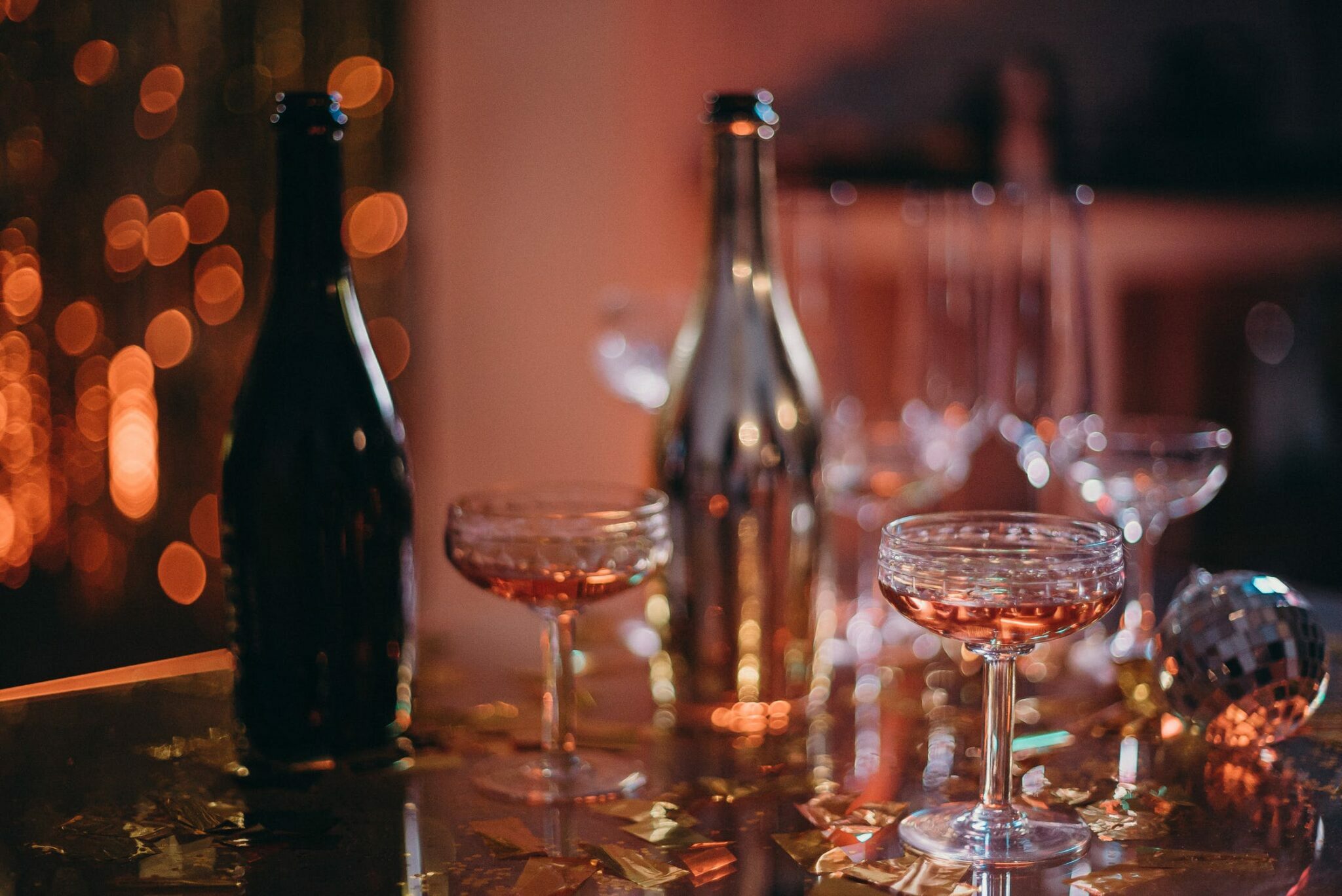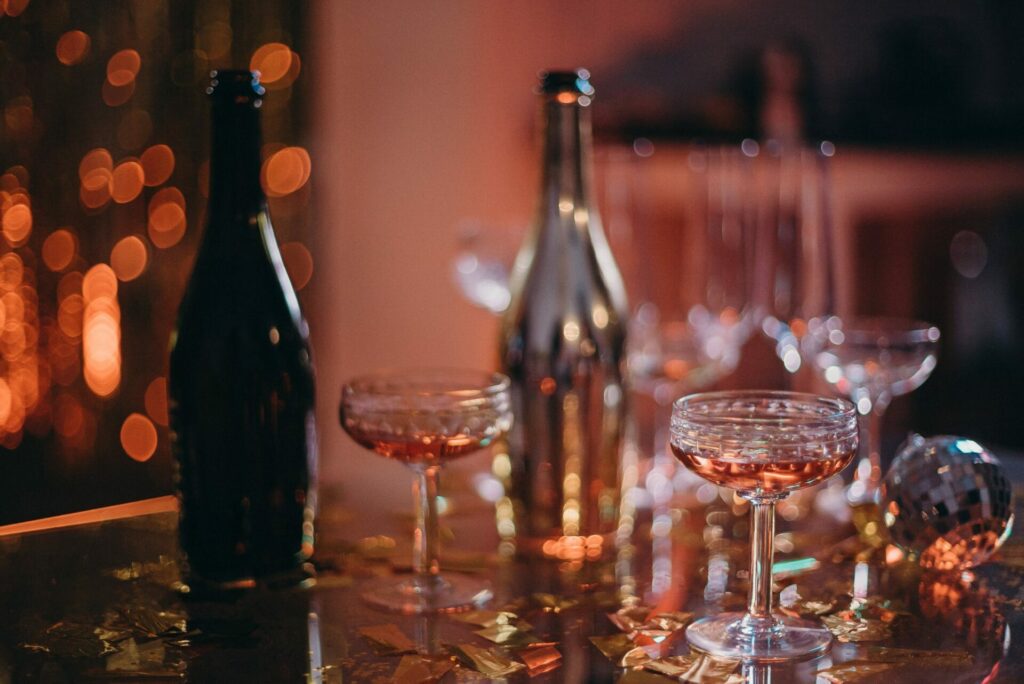 What to wear at a gay engagement party
You might have stumbled across this answer as a guest rather than a host. So you've thought about the location and the theme, now what do you wear? The simple, easy answer is to set the dress code to smart casual. But what does smart casual entail for a gay engagement party? For some, it may mean coordinating your outfit with your other half so that colors match and the theme is prominent. For others it may mean bringing your favorite designer rags out to compliment your sparkly new engagement ring. The choice is essentially down to you, but a great tip is to wear something that not only makes you look good but also makes you feel comfortable. There is no point wearing those shoes you know give you blisters after five seconds of wearing them as all eyes will be on the happy couple's engagement rather than the finer details of your outfit.
What food & drink should you have at a gay engagement party?
The focus isn't really going to be on what's being served at your gay engagement party but more on the attendees so think more simply than lavishly. That being said if your engagement party is food themed or in a restaurant then of course put some more consideration into the menu but for the most part, mixed hors d'oeuvres and a simple wine/cocktail menu will suffice. If you want the party to allow for mingling and social interaction, a roast chicken dinner with all the trimmings might not be ideal. You'll also want to make sure you gather all of your guests' dietary requirements if you're hosting a sit down meal and include vegan/vegetarian options.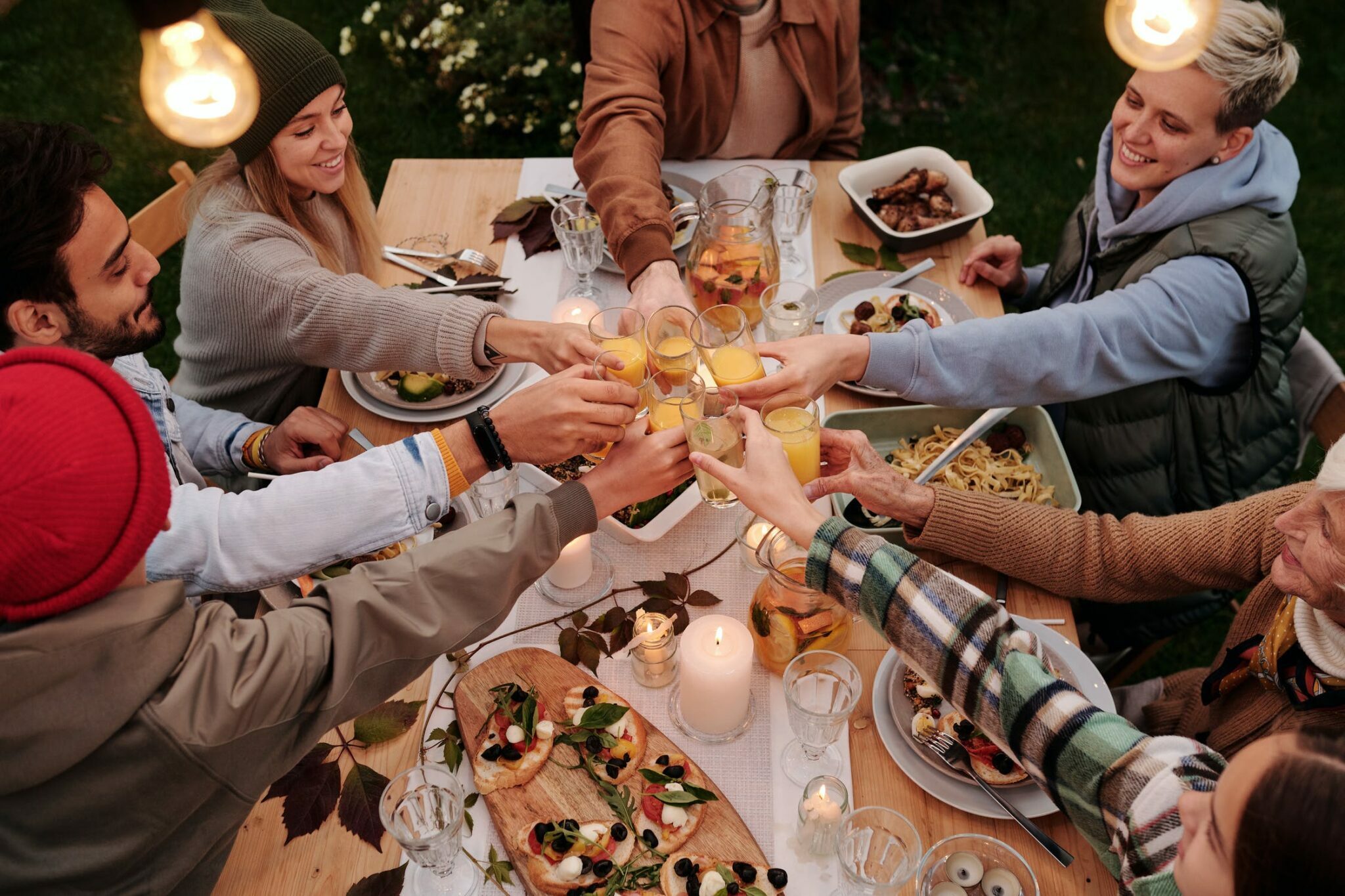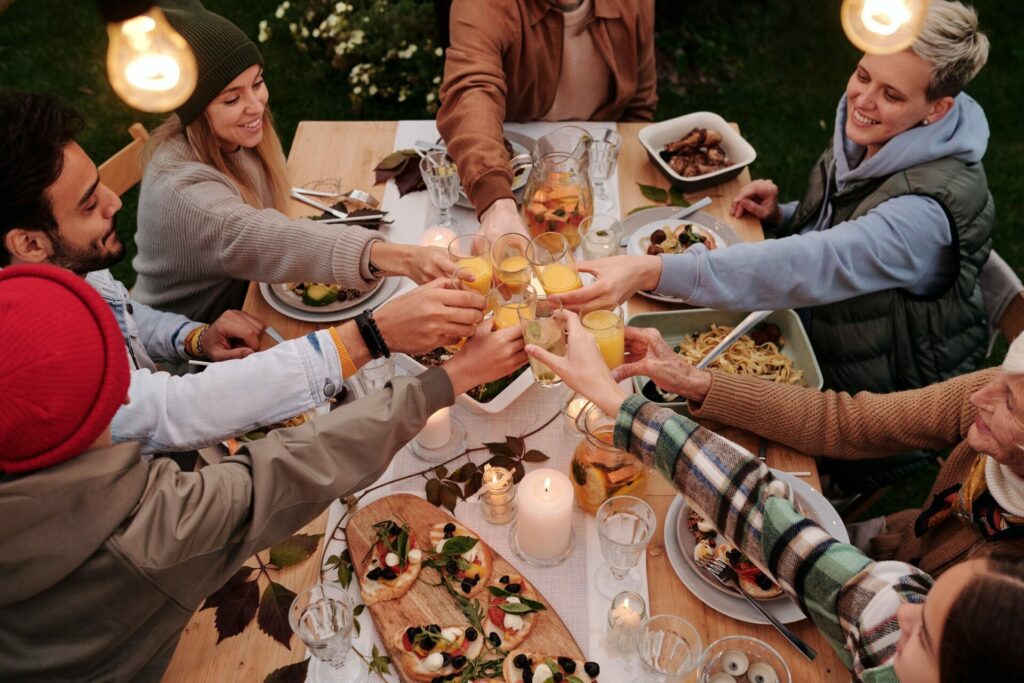 Should I have entertainment at a gay engagement party?
Entertainment isn't a requirement for a successful gay engagement party. A simple music playlist and time set aside for a toast will take your engagement party from being subpar to a lively memorable event. If it is within your budget to have things like activities and entertainment, remember they are all dependent on your theme, the season you're having the party in, and how big the party is. There isn't much point in having a juggling act at a small intimate dinner; but maybe at a backyard bash a photo station with an aesthetic background and prop bin is your type of party! We also recommend having some games to play as ice-breakers. They get the event going and people talking plus they make the day extra memorable.
And finally, the best tip for planning your engagement party is to make sure the couple in question is the main focus! That's you! If you spend too much time focusing on a theme that takes away from who you and your partner really are, then maybe just throw a separate themed party. The location where you had your first date will make more sense. This is a day where you as a couple get to really relish in your significant other's status before becoming married. Keeping things more casual and saving the formalities for the wedding may be the route you want to take. We hope these tips and tricks will help you plan the perfect same-sex engagement party!