Congratulations, what a huge decision! Do you need help with planning the perfect gay marriage proposal? This is our guide on how to plan a foolproof proposal so that a "no" is out of the question!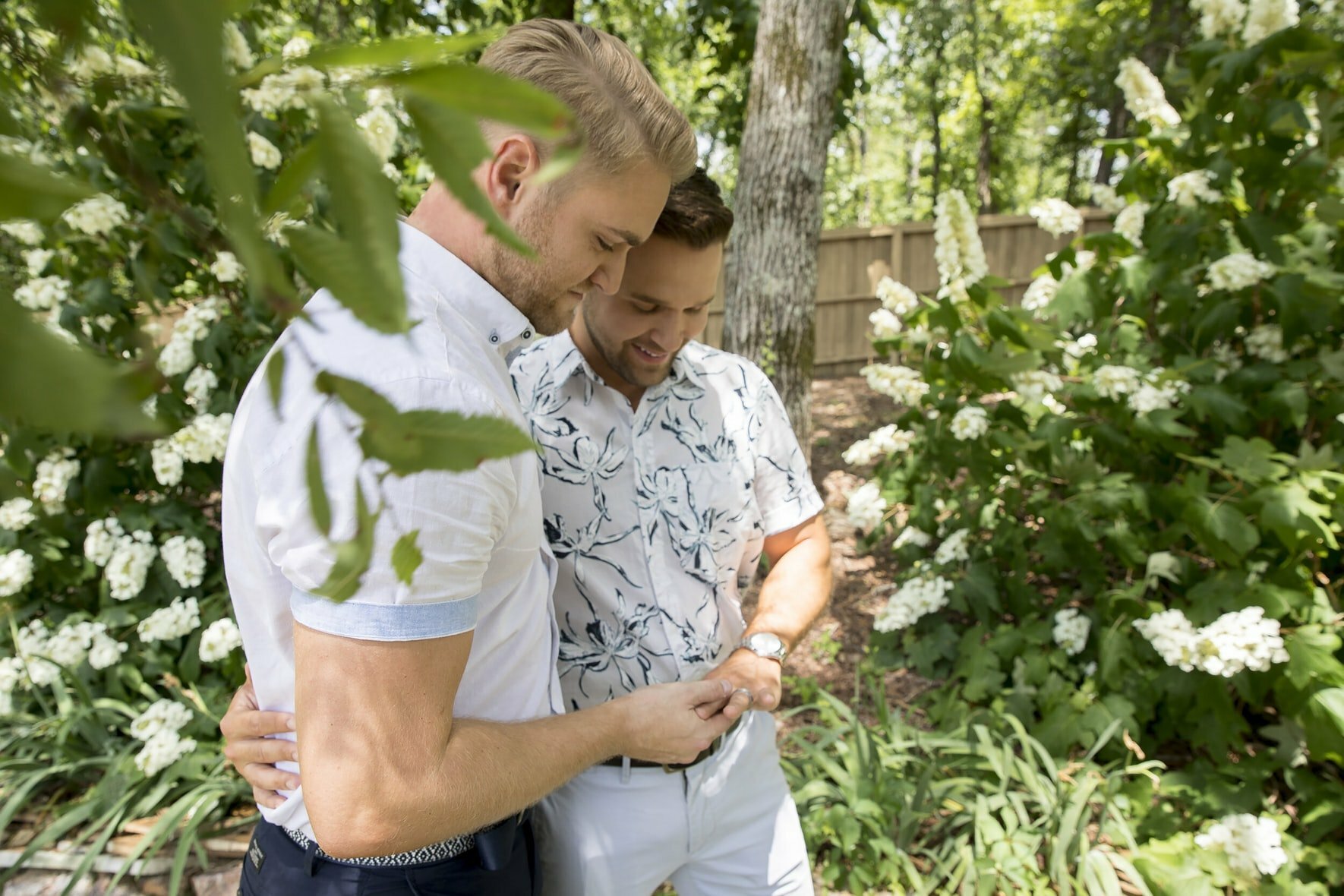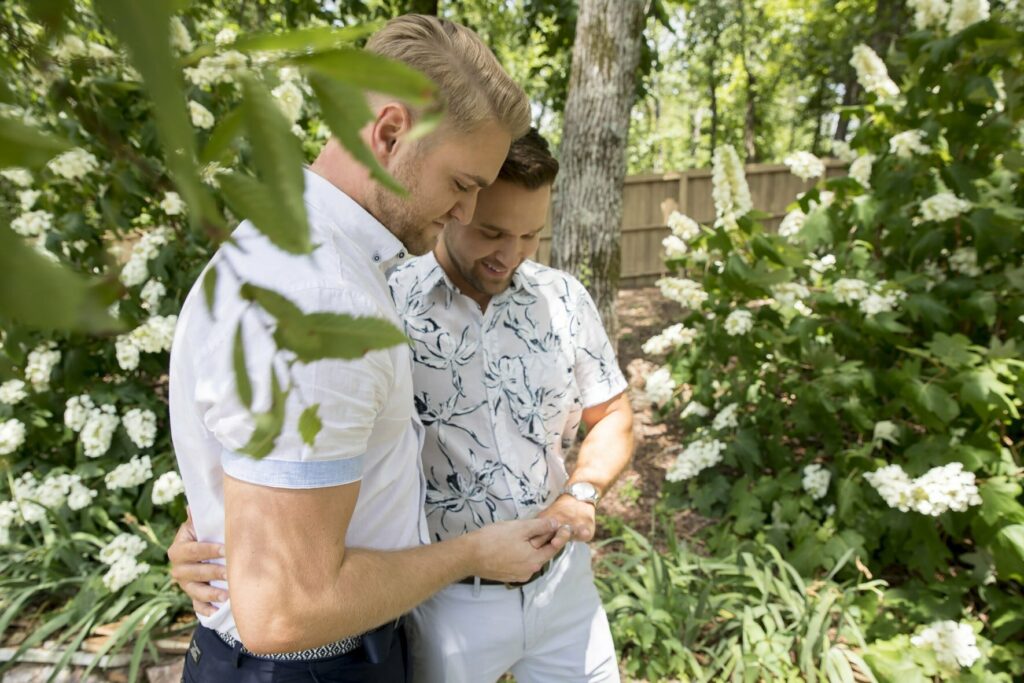 This article is for those of you who are ready to pop the question but aren't sure where to start. With gay marriage being legalized in even more countries, there is no better time than now to commit to the person you love. But before you begin planning your ideal gay wedding you must propose! There's really no right or wrong way to propose, besides tailoring it to the person you are asking. If your partner hates having all eyes on them then maybe proposing in front of 30 people isn't the best idea. But hopefully you know your partner so well that it's just a matter of brain-storming and following a few simple tips to plan your own unique same-sex proposal. We've pulled together a list of the top same-sex pre-proposal questions, so you can plan the perfect gay marriage proposal!
When is the right time to propose?
Whenever you feel that both of you are ready! If your partner has shared their fears of marriage recently then maybe hold off before rushing them into it. A marriage includes both people and so should the proposal. This means you may be ready but your partner may not be! Asking a friend to slyly talk about marriage to find out your partner's views on the matter is a great place to start!
You should really feel comfortable enough to have had conversations about marriage. It's a huge step and some of those in the LGBTQ+ community may have mixed feelings on marriage, so knowing your partner's feelings and thoughts is key. After all, many of us grew up thinking that marriage wasn't even a possibility for us. That being said, once you feel that you know where all parties stand on the matter, it is completely up to you when to propose.
Who should do the proposing in a gay or lesbian relationship?
In a same-sex relationship this is where things begin to become a little different to your average heterosexual proposal. If you have discussed marriage, then it may be a good idea to decide if you would rather be proposed to than be the person doing the proposing. If that's the case then send this article to your partner and make sure you're dropping some hints! It ultimately comes down to whoever does it first. There are plenty of examples in hetero couples where the girl has proposed to the guy because she just didn't see the point in the classic tradition and knew she wanted to be with that person and vice-versa.
It's quite commonplace to have an open discussion about who should do the proposing. Dropping hints and joking about it well in advance of the actual time you feel ready is a good way to test the waters with your partner.
And remember it's OK not to agree on everything. You are both individuals, and despite having a relationship to challenge all others, even the strongest couples may not see eye to eye on everything when it comes to marriage. To be able to plan the perfect gay marriage proposal, open a dialogue with each other. It's better to find out well in advance that your partner wants the two of you to get engaged alone on a beach before you plan a flash mob proposal in the middle of a city!
What type of proposal does your partner want?
This is where your knowledge of your partner comes into play. We could list a million types of proposals, but if you don't understand the other person and the sort of proposal they would like then maybe take a step back and think about what they would like. Is your partner an introvert who would feel anxious saying "yes" in front of a large group, and prefer a simple walk on the beach? Or do they love big surprises, parties and lots of people around them? Remember that it doesn't actually need to be a surprise either! The proposal can happen at a pre-arranged dinner and you're both aware of what's happening if that's more your style. Have a think about the person they are, what lifestyle they live and what they would appreciate.
Five Gay Marriage Proposal Ideas
Here are our top picks for you to plan the perfect gay marriage proposal!
The Proposal Picnic
We're starting with a low key idea if you want a private proposal. The great thing about picnics is that they can be dressed up as much as you want. You could go for a lovely picturesque hike, then set up your proposal spot, wait till sunset and get the champagne ready!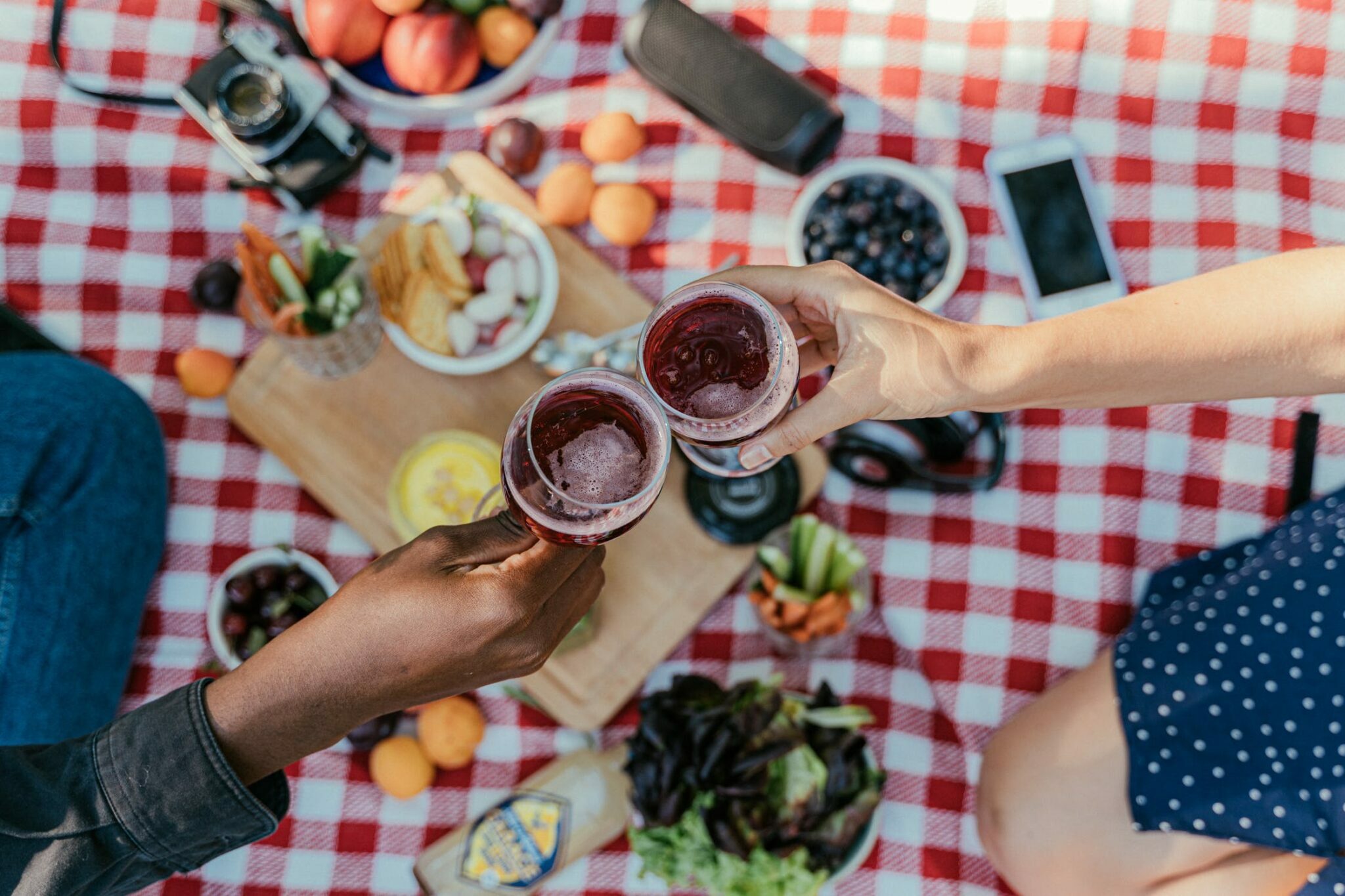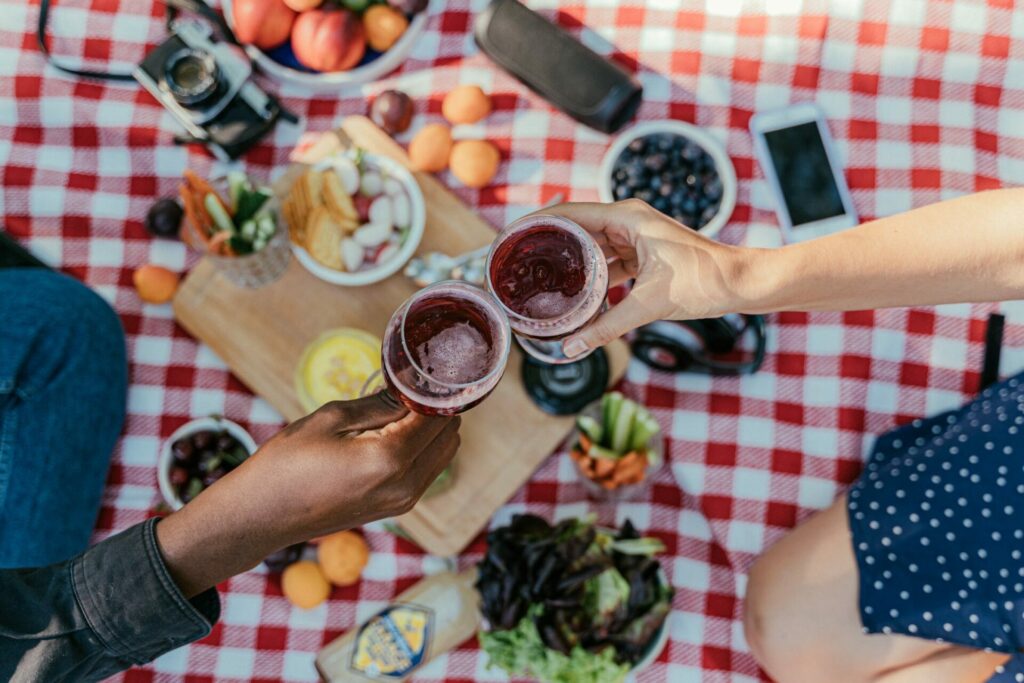 The Romantic Beach-side Proposal
Nothing says romance more than a leisurely stroll down the beach towards a flower-scattered area lit up with candles and fairy-lights. If your partner is a lover of nature and the ocean then this one is for you.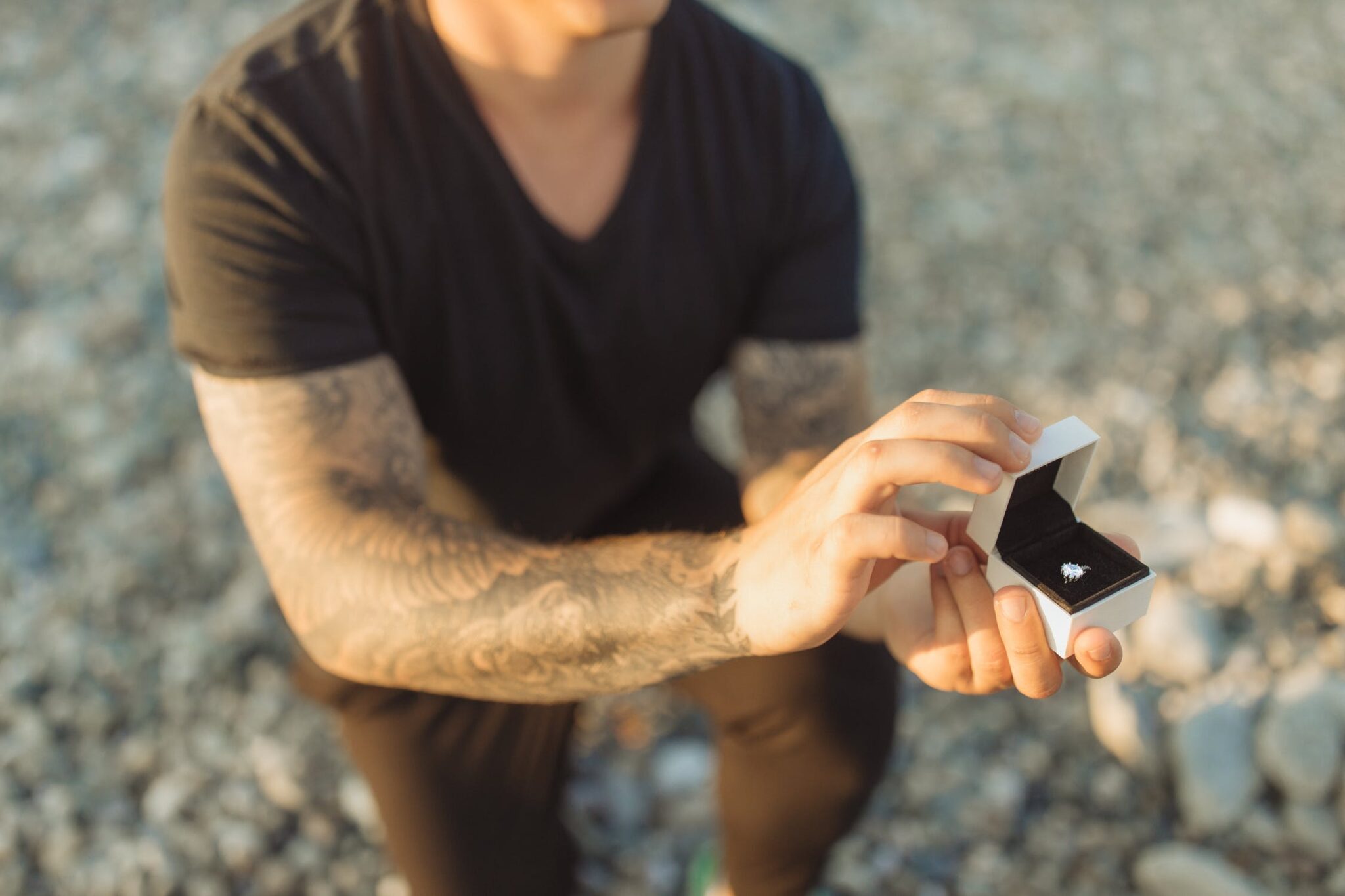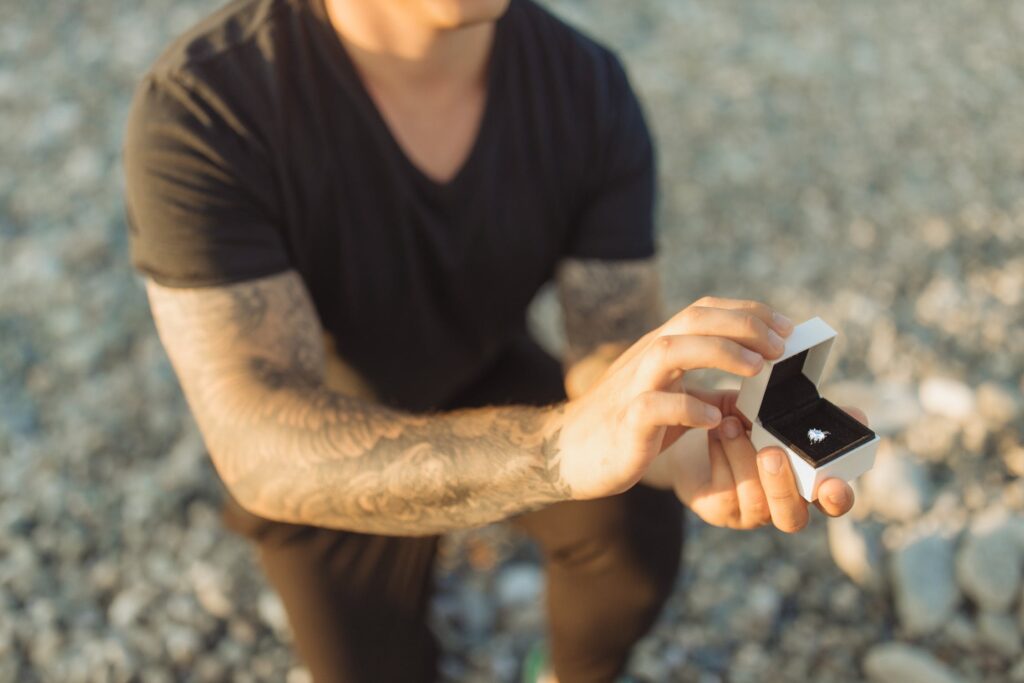 The Dinner Date
If you and your partner are foodies and like something more casual, then planning a three-course dinner, show off your culinary skills and set the ambiance and mood by putting together a stunning meal. This can also be done at your partner's favorite restaurant! Though be sure to check if a public proposal is something they'd be happy with.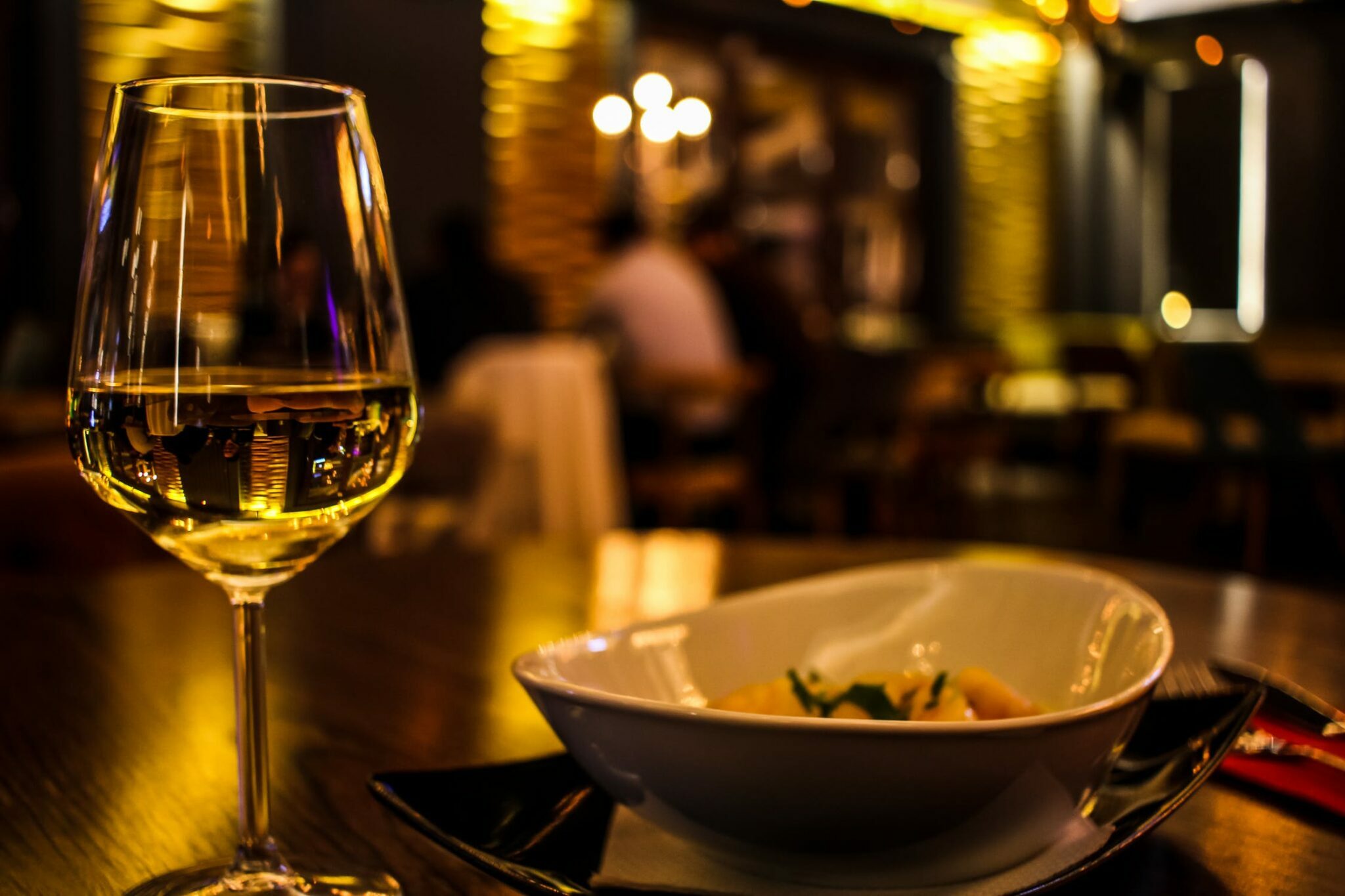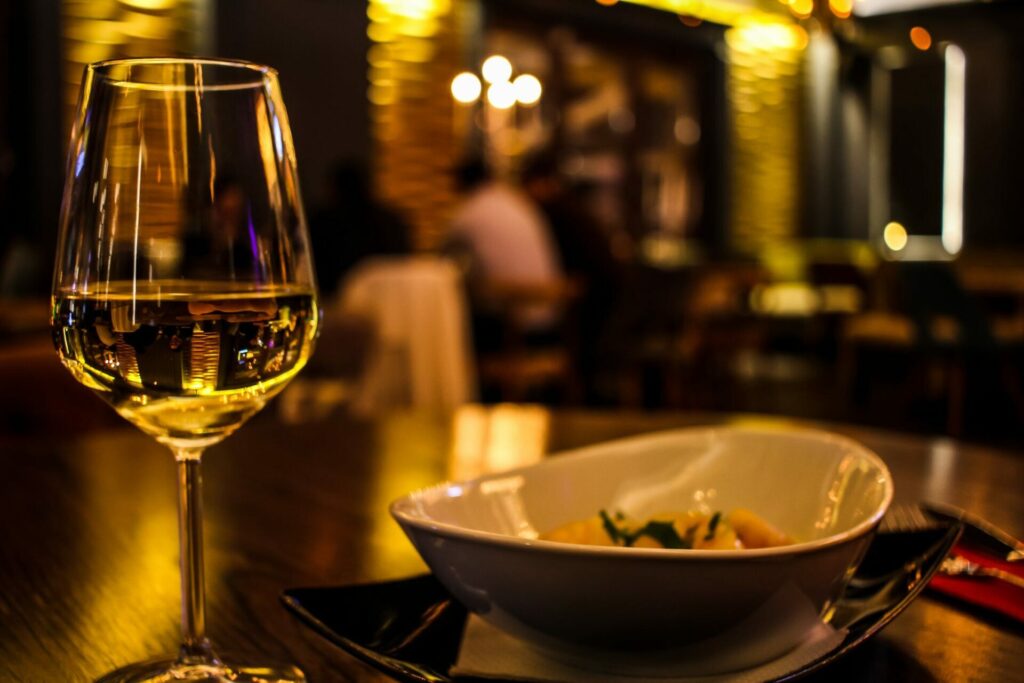 Recreate the First Date
A way to show that you remember all the little things and you're a seriously hopeless romantic would be to organize a replication of your first date. Details like the music really add to the nostalgia and memory.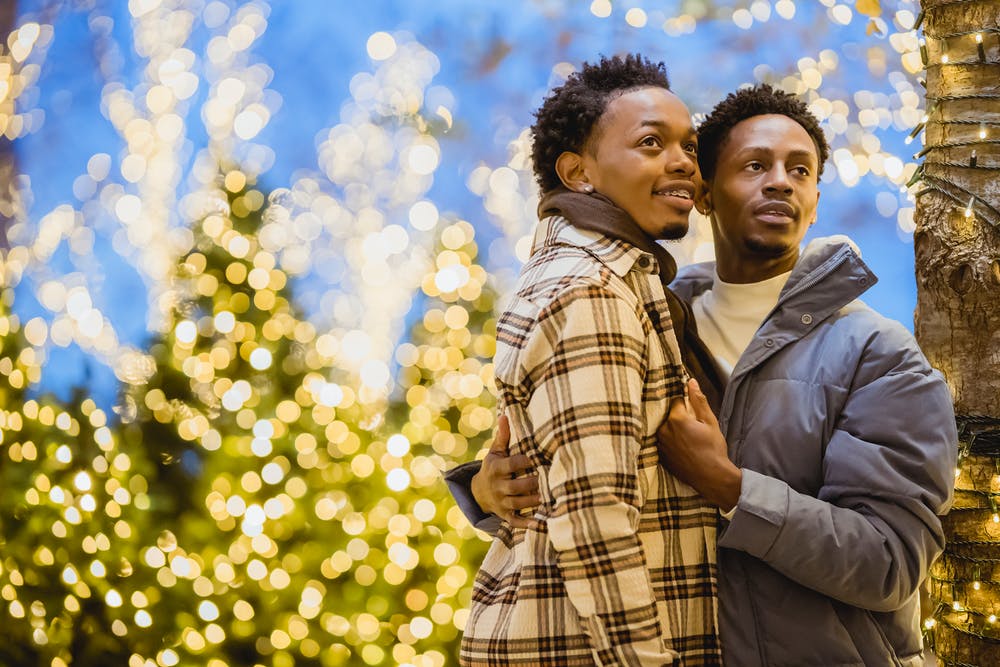 Out-of-town Proposal
This idea is really unique to your relationship, but maybe take a trip to a place your partner has always wanted to go to. Find the most romantic spot with views of the city/town/village and sweep them off their feet!
There are many more ways to propose. You can adapt any of the above ideas as you like, so you can plan the perfect gay marriage proposal!
How to pick the perfect ring for your gay marriage proposal
It's easy to get caught up in all the formalities of proposing, especially when it comes to the rings. And guess what: The beauty of a same-sex proposal is that you can be rid of the hetero norms if you so wish! No longer is it assumed that the perceived dominant partner has to choose the ring he's going to propose with. Should one person only wear a ring? Should you both choose them together? And should you wear matching rings? Well… to put it simply, it's really up to you and what works for your relationship. Some couples choose matching rings and one holds onto both, ready to propose when the moment is right. This will still keeps the proposal a surprise.
Another common idea is to do away with rings all together, replacing the rings with something more suited to yourself and your partner. Perhaps a watch, necklace or even a welded bracelet. We've even heard of matching tattoos on the wedding finger if you like that kind of thing. Anything that is just a token of your love and not something that breaks the bank. It's cliche but it's more the thought that counts rather than the gift itself. We have a more detailed guide on "How to pick the perfect ring" here.
Who should be present at my gay marriage proposal?
Only invite people that you know are:
going to be supportive and celebratory of your gay proposal
people who are close to yourself and your partner
That seems pretty obvious, but sometimes it's easy to get excited about this new chapter in your life and you want to share the special moment with everyone under the sun! But it's not about that. This moment is for you and your partner. It is the first step towards solidifying your life together, so it should really only include the people who are going to be on that journey with you, such as certain family members and your closest friends. You may not want people at your proposal and for it to be a surprise to everyone. That's where your gay engagement party comes into play!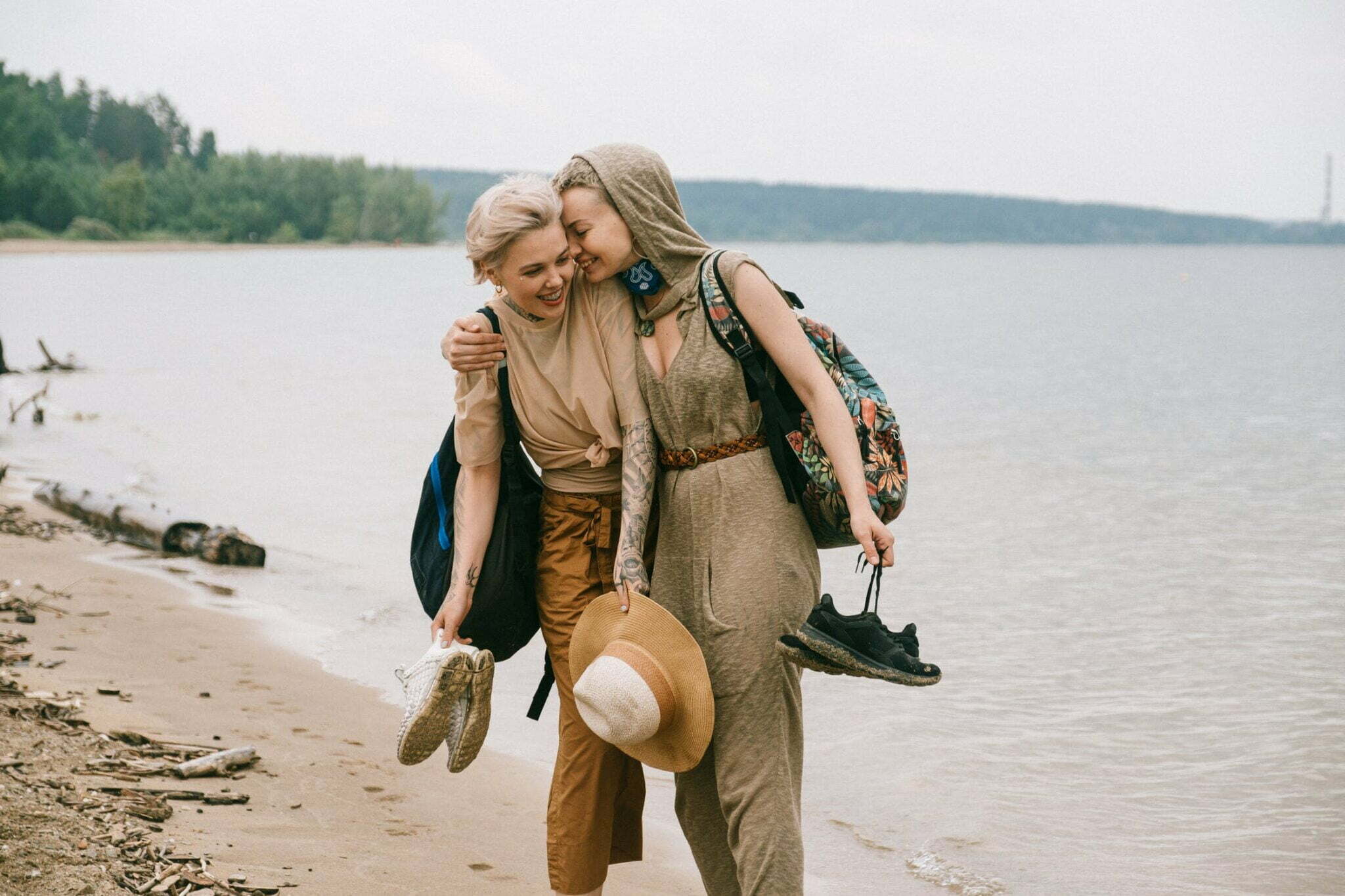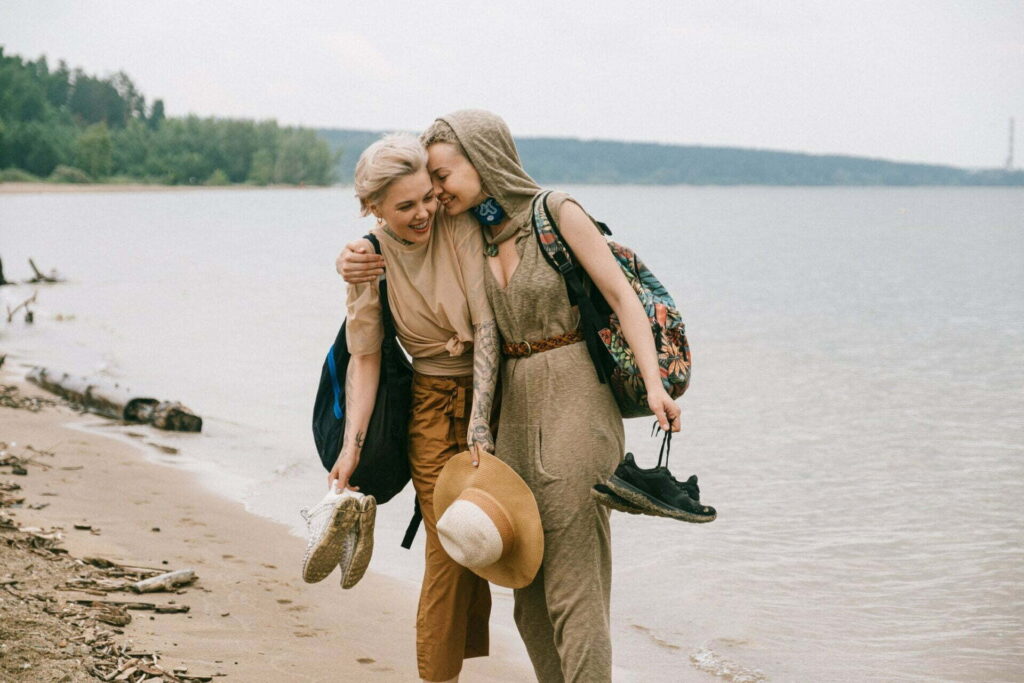 Should I follow the usual traditions of a marriage proposal?
Do not worry about the ins and outs of traditions unless that is the route you would like to take. These days, proposals have strayed far from the simple "getting down on one knee". Now you'll see these extravagant proposals in hired out stadiums with fireworks and theatrics. The actual "traditions" of a proposal are simple. Asking the parents of your partner for their blessing, surprising your loved one with a ring that's equal to two months worth of wages, and bruising your left knee. You can really pick and choose which traditions you want to include and which ones to ditch. Discuss with your partner your dream proposals, take notes and plan accordingly! And remember, not everyone has a brilliant relationship with their parents, and at the end of the day this is about you and not them. So don't feel pressured into asking for their approval.
Where to propose as a gay couple?
There are some Dos and Don'ts of places you should consider proposing. For example that holiday in Rwanda may not be the best place to do a public gay proposal. If you're going to do it in a more populated area make sure you're in a gay-friendly city or town. If you're going out to a more rural spot then just make sure it's a country where same-sex relationships are accepted to avoid any awkward encounters. The location is key when you plan your perfect gay marriage proposal.
How do I document my perfect gay marriage proposal?
There are plenty of ways to document your gay proposal, but if you want to keep everything a surprise then some thought and planning will have to go into it. Hiring a photographer to look like a passing pedestrian is a popular idea. Or if you have family and friends there with you, then you can be in cahoots with one of them, giving a signal when you're about to pop the question! Something to consider if it's just you and your special someone, is to make sure you buy some sort of tripod that you can set up your phone with, pretending to your partner that you want a super cute "picture" (in reality it's a video). Set up the timer and surprise them with the gift of your choice.
If it's a slightly last minute plan then maybe just ask a passer-by to take a photo of you and your partner, then secretly explain you're about to propose. Be careful though! This can lead to blurry pictures, finding your heads cut off in the photo or video, or even the stranger saying no. Having everything pre-planned is a better idea.
What do I do now that I've proposed?
Congratulations! Hopefully you're reading this question after popping the question and everything has gone swimmingly! If so, then it's time to start wedding planning, how exciting! We have many guides on how to plan your perfect gay wedding, engagement party and last night of freedom. Getting married is such an exciting time in a couple's life, especially in a LGBTQ+ relationship where you can express your true self. But wedding planning can sometimes be overwhelming when you're not sure where to start. Hopefully with this guide you have begun your journey and are ready to take the next step with your loved one.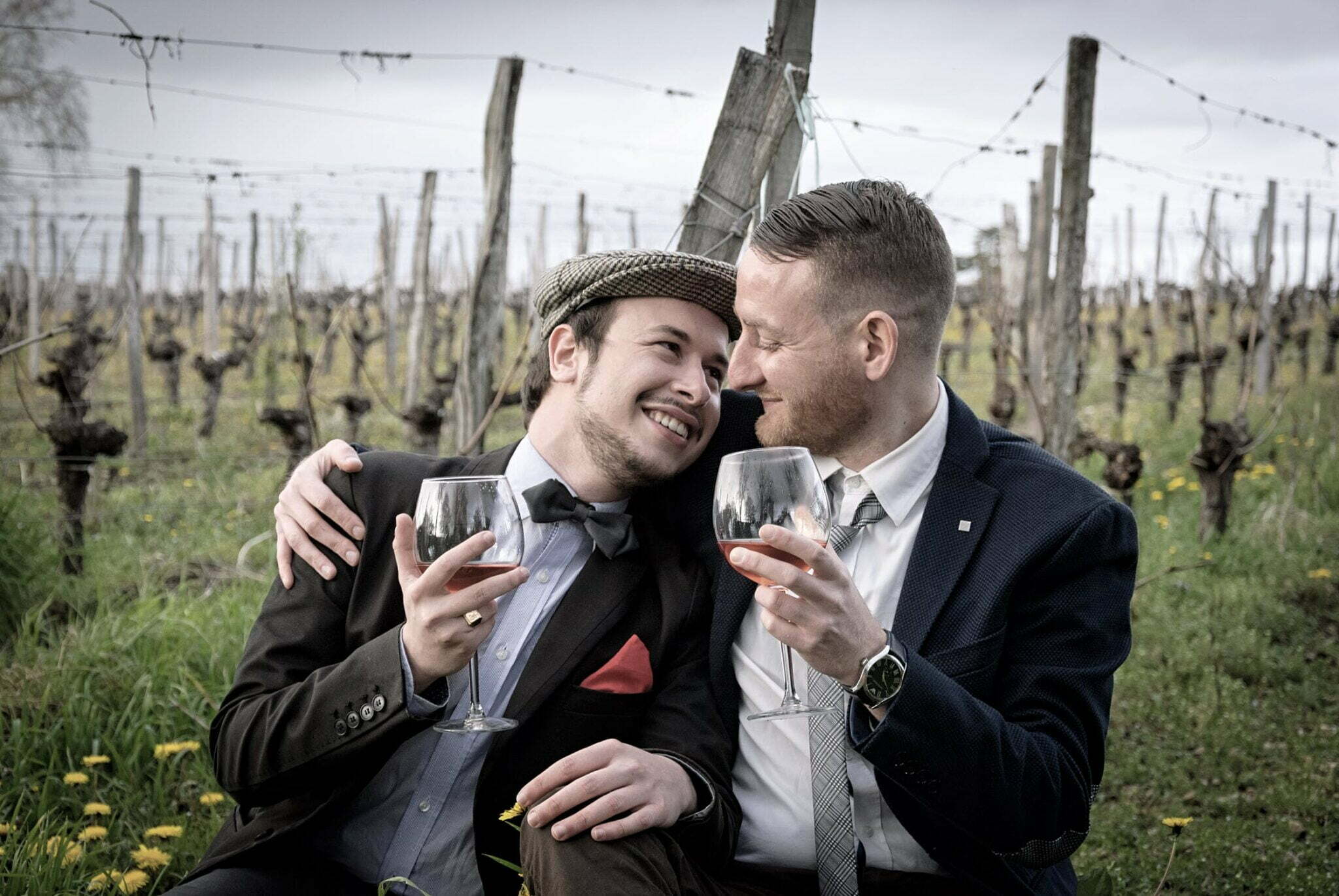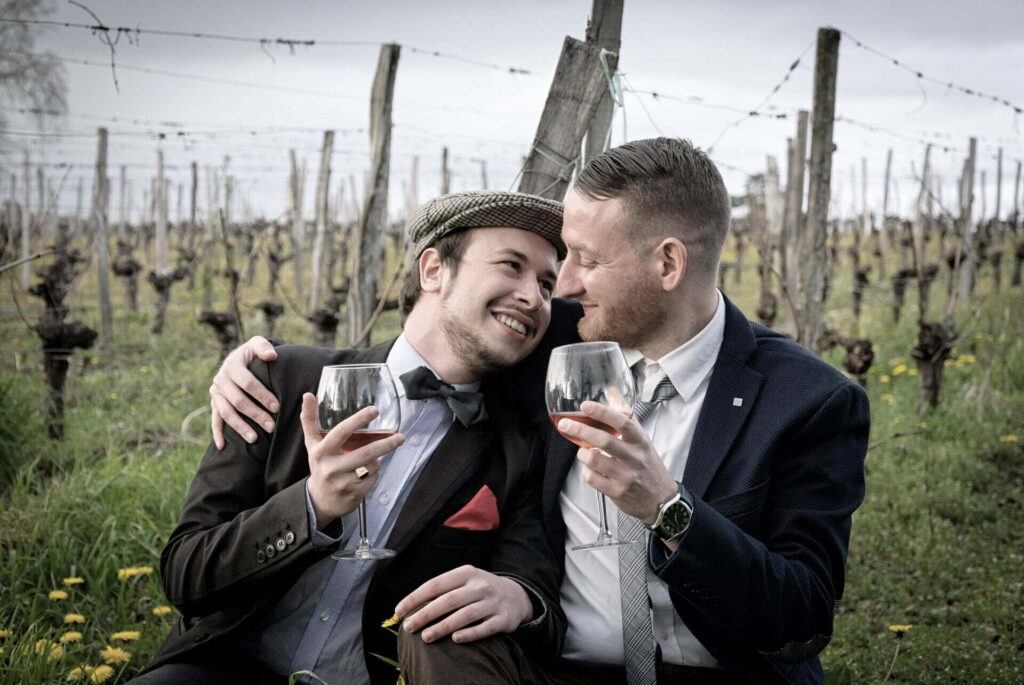 How to Plan a Gay Engagement Party
The Ultimate Checklist For Planning a Gay Wedding