Historic mansion in Bristol offers a romantic atmosphere and picturesque backdrop for same-sex weddings.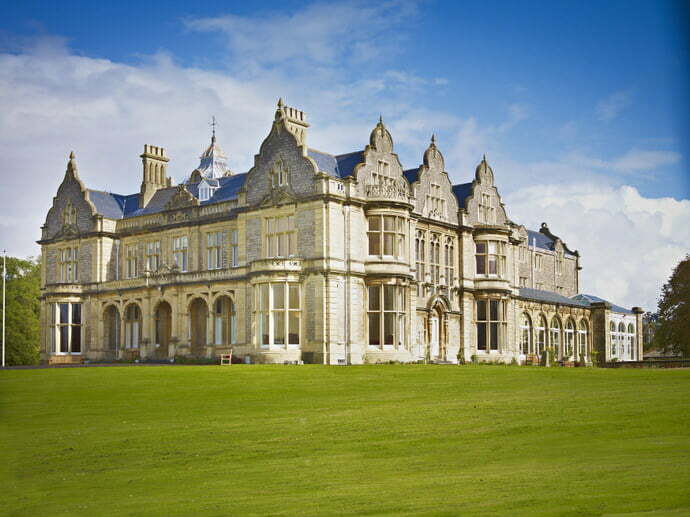 Wedding Suppliers
Try:Venues in LondonLas Vegas Photographers
Information
Nestled in the heart of Bristol, this historic mansion is the perfect location for same-sex weddings. With its elegant settings and stunning architecture, Clevedon Hall provides a romantic atmosphere for couples to exchange their vows. The beautiful gardens surrounding the mansion offer a picturesque backdrop for wedding photos and create an intimate setting for guests to celebrate the occasion.
Clevedon Hall offers exclusive use of their venue for weddings, ensuring that couples have the privacy and attention they deserve on their special day. The professional staff at the venue provide exceptional wedding planning services, taking care of every detail to ensure a seamless and stress-free experience for the couple. With its rich history and charm, Clevedon Hall is the ideal location for couples looking for a unique and memorable wedding venue.
Whether you're looking for a grand celebration or an intimate gathering, Clevedon Hall has something to offer every couple. The venue is committed to providing a welcoming and inclusive environment for same-sex weddings, ensuring that every couple feels valued and celebrated. With its stunning architecture, beautiful gardens, and professional staff, Clevedon Hall is the perfect choice for couples looking for a romantic and memorable wedding experience.
Features
Clevedon Hall

Make an Enquiry
Clevedon Hall

Location on Map
Bristol

,

Avon & Somerset

Wedding Suppliers
Summary of your venue:
Bristol-based wedding florist offers bespoke floral design services for Avon & Somerset, creating memorable and inclusive celebrations.
Femme Petale is a renowned wedding florist based in Bristol, serving the region of Avon & Somerset. They offer a
Read more...
View Supplier
Summary of your venue:
Expert wedding photographer in Bristol captures natural and candid moments, perfect for same-sex weddings. Timeless images using natural light.
Tom Jeavons Photography is a highly sought-after wedding photographer and videographer in Bristol. The company is known for its ability
Read more...
Wedding Photographers and Videographers
View Supplier
Summary of your venue:
Skilled photographers capture every moment of gay weddings with contemporary, natural-looking photos in Bristol.
Platinum Photography UK, a Bristol-based photography company, is a top choice for couples looking for contemporary photography for their gay
Read more...
Contemporary Photography and Wedding Photographers and Videographers
View Supplier