A charming country hotel/home wedding venue in Nottinghamshire offers stunning backdrops for same-sex weddings.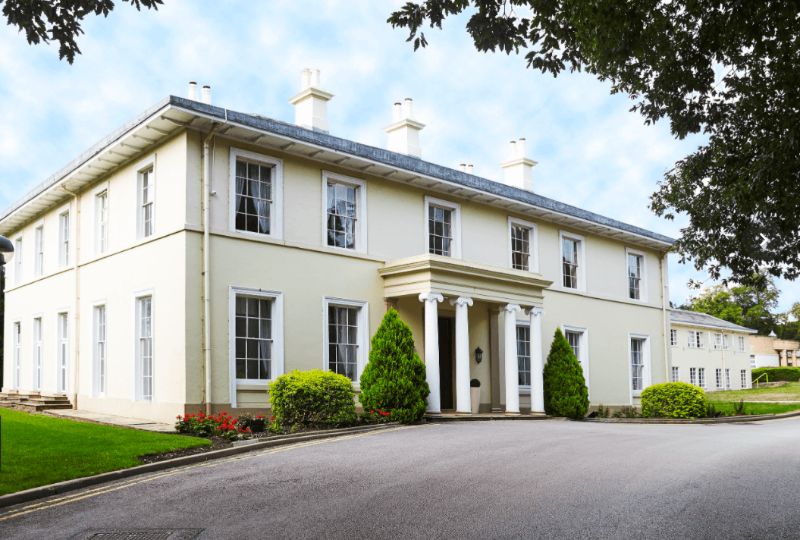 Wedding Suppliers
Try:Venues in LondonLas Vegas Photographers
Information
Nestled in the heart of Nottinghamshire's picturesque countryside, Eastwood Hall is a charming Country Hotel/Home Wedding Venue that offers a stunning backdrop for same-sex weddings. With its Georgian charm and adaptable wedding spaces, this venue provides a perfect setting for couples to celebrate their love and commitment.
Eastwood Hall offers a range of adaptable wedding spaces that can be tailored to suit each couple's individual needs and preferences. From intimate ceremonies to grand receptions, the venue can accommodate weddings of all sizes. The beautiful surroundings of the Nottinghamshire countryside provide a tranquil and serene atmosphere, making it an ideal location for couples who want to celebrate their special day in a peaceful and relaxed setting.
The venue also offers complimentary accommodation for the couple, allowing them to stay in one of the luxurious rooms and enjoy the beautiful surroundings for longer. Whether couples choose to have an outdoor ceremony in the stunning gardens or an indoor celebration in the elegant ballroom, Eastwood Hall provides a unique and unforgettable experience that will be cherished for years to come.
Features
Eastwood Hall

Make an Enquiry
Eastwood Hall

Location on Map
Nottingham

,

Nottinghamshire

Wedding Suppliers
Summary of your venue:
A Nottingham-based wedding jeweller creates bespoke bridal accessories using high-quality materials and adjusts designs to suit individual needs.
The Tiara Bar, a Nottingham-based Wedding Jeweller, has been creating exquisite bridal accessories since 2002. Their commitment to using only
Read more...
Nottingham
,
United Kingdom
View Supplier
Summary of your venue:
Contemporary photography for gay weddings in Nottingham, capturing unique personalities with a keen eye for detail.
Nathan O'Brien Photography is a Nottingham-based photographer that offers contemporary photography for gay weddings. Nathan has a keen eye for
Read more...
Nottingham
,
United Kingdom
Contemporary Photography and Wedding Photographers and Videographers
View Supplier
Summary of your venue:
Talented husband and wife team capture candid moments and offer a contemporary style for unforgettable wedding photos.
For couples looking for contemporary photography that captures the heart of their special day, Dave Fuller Photography based in Nottingham
Read more...
Nottingham
,
United Kingdom
Contemporary Photography and Wedding Photographers and Videographers
View Supplier