A rustic and exclusive wedding experience awaits same-sex couples at a picturesque farm venue in Newark.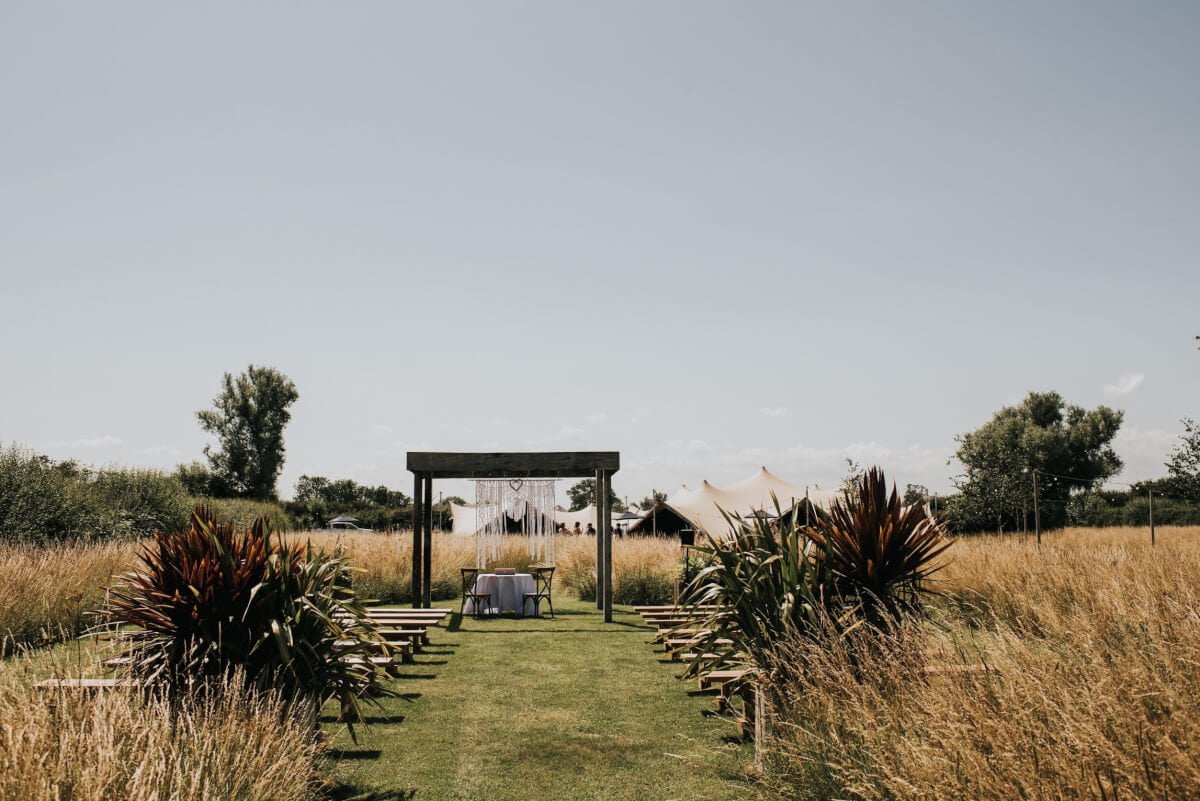 Wedding Suppliers
Try:Venues in LondonLas Vegas Photographers
Information
Located in the quaint smallholding of Newark, Oaktree Farm provides a magical setting for same-sex weddings. As a Barn & Farm Wedding Venue, the farm offers a rustic and distinctive ambiance that is perfect for couples seeking an intimate and exclusive wedding experience. With the venue available for 48 hours, couples can bask in the farm's picturesque scenery and create cherished memories with their loved ones.
Oaktree Farm's allure lies in its ability to provide a personalized wedding experience that is truly unique. The farm's idyllic location and enchanting surroundings make it a popular choice for couples seeking a romantic and intimate wedding venue. The farm's rustic charm and enchanting atmosphere serve as the perfect backdrop for same-sex weddings, whether couples prefer an outdoor or indoor celebration.
Couples who choose Oaktree Farm for their same-sex wedding can enjoy the venue's exclusivity for 48 hours. This means that they have the entire farm to themselves, allowing them to create a customized wedding experience that reflects their unique love story. With its romantic and enchanting setting, Oaktree Farm is the ultimate venue for couples who want to celebrate their love in a way that is truly special and unforgettable.
Features
Oaktree Farm

Make an Enquiry
Oaktree Farm

Location on Map
Newark

,

Nottinghamshire

Wedding Suppliers
Summary of your venue:
Bespoke wedding florist in Newark and Nottinghamshire creates unique floral arrangements reflecting individual personalities and style.
Flower Barn is a premier wedding florist that caters to same-sex weddings in Newark and Nottinghamshire. The team at Flower
Read more...
View Supplier
Summary of your venue:
A charming red brick building in Sherwood Forest offers a unique and tranquil wedding experience.
Nestled in the heart of Sherwood Forest, The Pumping House is a beautiful red brick building that offers a unique
Read more...
Country Hotel/Home Wedding Venues and Wedding Venues
View Supplier
Summary of your venue:
Rufford Mill offers bespoke wedding services in a picturesque setting, inclusive of the LGBTQ+ community.
Nestled in the heart of Nottinghamshire's Rufford Abbey Country Park, Rufford Mill is an exquisite wedding and events venue that
Read more...
Country Hotel/Home Wedding Venues and Wedding Venues
View Supplier