There are countless beautiful places where you could get married, it's almost impossible to choose. This is a list of our top picks to inspire you when planning for your beautiful gay wedding! Here are our top 25 locations in the US for the perfect LGBTQ+ wedding.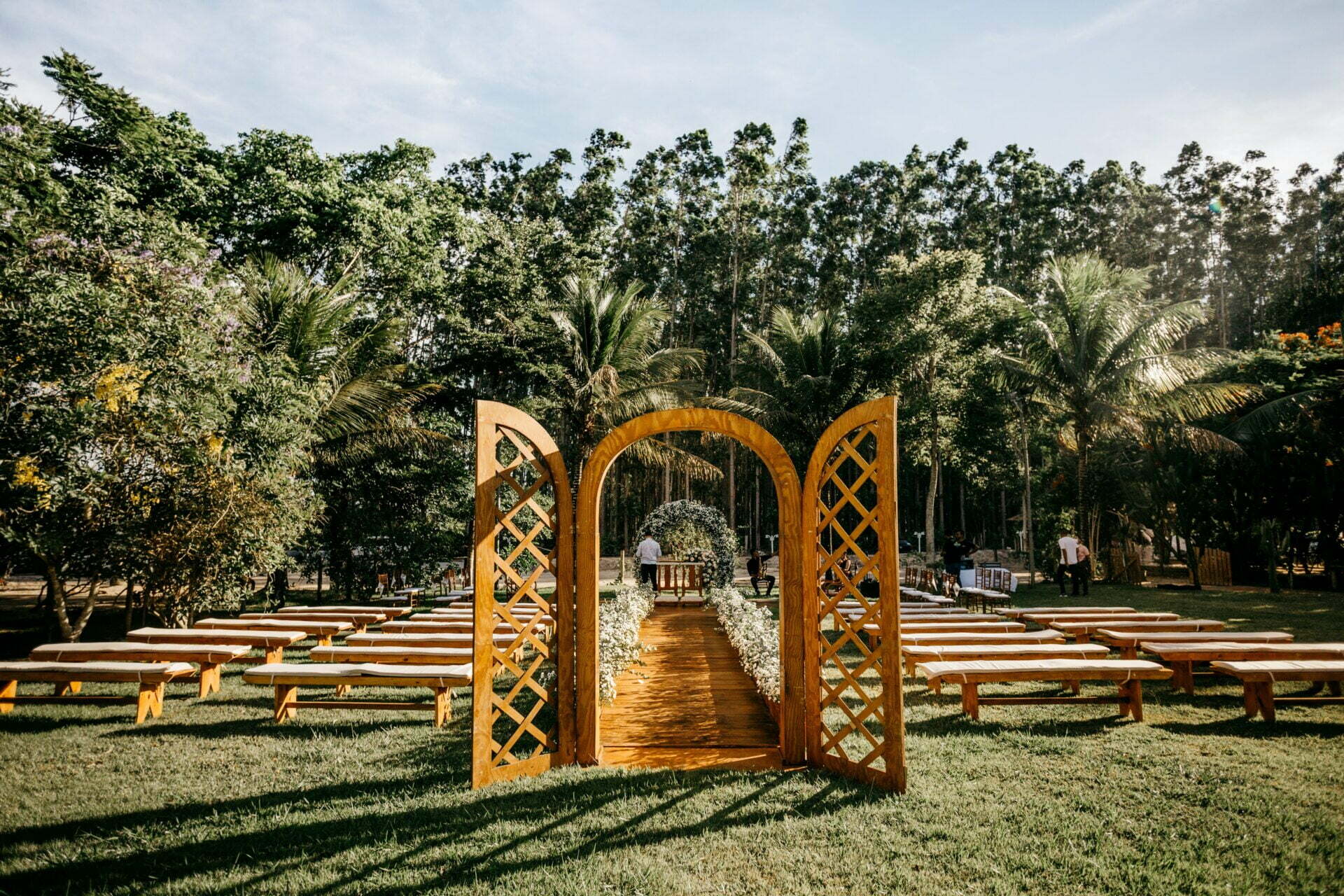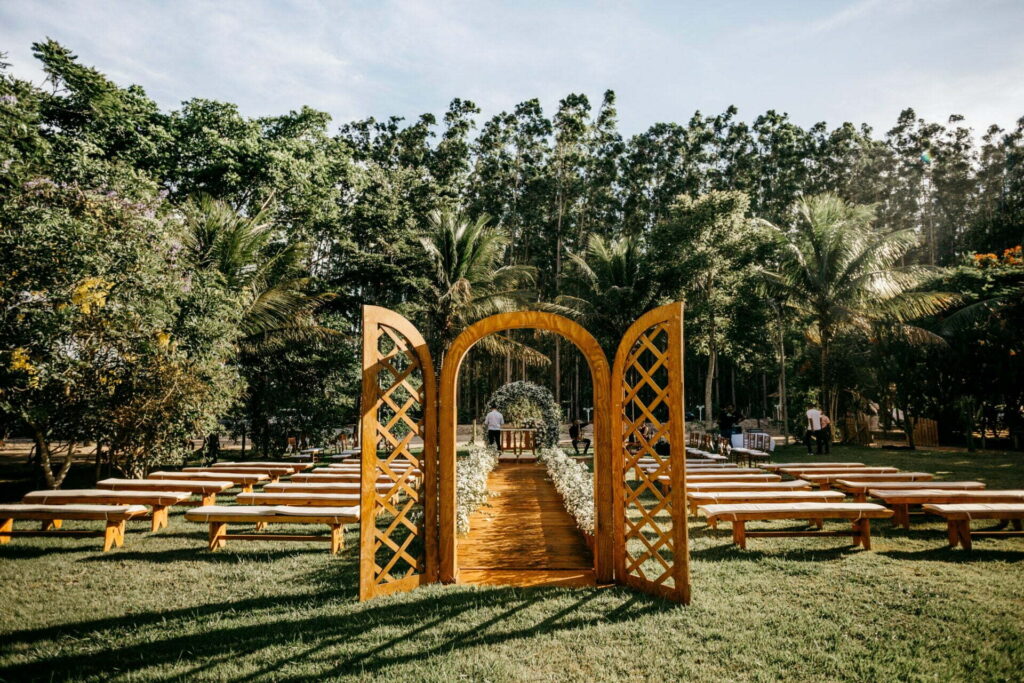 LGBTQ+ Coastal Weddings in the US
Newport, Rhode Island
Rhode Island was the last New England state to legalize gay marriage (legalized since 2013) and has since become a top holiday spot for the community. Newport has 400 miles of sunshine soaked coastline which is home to a bustling downtown area and famous estates once owned by reputable families! The Chanler at Cliff Walk is famously known for providing the site and a fee-free ceremony for several months to celebrate gay marriage being legalized in its state. Now it's the perfect romantic backdrop with a beach only a few steps away and sweeping ocean views.
Montauk, New York
New York is mentioned a couple of times on this list for many reasons, and Montauk is a must-mention! Situated on Long Island, this destination has all the chic nautical aesthetics of the Hamptons. It's becoming more and more popular with its stunning Atlantic views and sumptuous fresh seafood. Long Island was once known for its fishing culture but now it's a hit gay wedding destination! For an ultra-luxe seaside wedding, consider 360 East at Montauk Downs. An impressive view of the Montauk Lighthouse and ceremonies available on their private beach!
Camden, Maine
Camden is a gorgeous town situated along the stunning Penobscot Bay coastline. Camden boasts an array of unique wedding venues such as a restored amphitheatre and an old boathouse. The area is fast becoming a top gay wedding destination! For a traditional yet modern venue (fitting the theme of a gay wedding) we suggest the beautifully renovated church High Mountain Hall. Built in 1848, this church is propped up on top of a hill overlooking the town and has a huge cathedral ceiling, making it the perfect venue for a gorgeous gay wedding.
Seaside, Oregon
A town called Seaside is usually going to be a distinctive coastal town and it sure is! Seaside is a picturesque town set between the mountains and the ocean, a haven for adventurers, hikers and surfers alike! There are plenty of national parks surrounding this town and just as many wedding venues. Seaside has been designated as one of "100 Most Beautiful Places on Earth" by National Geographic because of its natural beauty so you can see why we listed this place as a top coastal gay wedding location! There are many amazing venues, but we think the dreamy chateau Arch Cape Inn is the perfect venue for an intimate gay wedding in a castle overlooking the coast.
Miami, Florida
Miami may seem like just a party city for the LGBTQ+ community but it is also a top destination for gay weddings. There are Art Deco buildings, culturally rich neighbourhoods and sunshine all year round, plus a healthy amount of wedding venues – on land! We actually want to mention a wedding venue out to sea… Boat Miami offers wedding yachts that sail around Biscayne Bay and the Atlantic ocean! With many fully catered yachts to choose from, we can guarantee you'll find something splendid for your unique gay wedding!
LGBTQ+ Woodland Weddings in the US
Hudson Valley, New York
This National Heritage Area is a valley dripping with natural beauty, historic wineries and untouched forests making it a utopia for outdoor lovers. Hudson Valley was named as one of the top 20 must-see destinations by National Geographic Traveler so you know it's brimming with activities and stunning scenery! We recommend the impressive Cedar Lakes Estate; a superb forest venue that boasts mountainous views and is surrounded by 500 acres of woodland. The venue has such an incredible beauty that it has been featured in many magazines such as Forbes and Vogue!
Dogwood Canyon, Missouri
Dogwood Canyon isn't necessarily a venue, but it is an impressive 10,000-acre nature park! With over five different wedding venues in the park catering to the LGBTQ+ community alone and one of those being a "Custom Outdoor Venue" option, you have a lot to choose from. The park is littered with whimsical waterfalls and handcrafted mystical bridges, there are so many backdrops to create a dreamy wedding experience.
Twin Peaks, California
There are a number of gorgeous wedding venues in this California area, and that's no surprise with the two famous hills rising 925 feet above sea level giving a beautiful sightline across the area. It's also home to the famous show of the same name! Amongst all this fame and history, there lies a stunning outdoor wedding venue called Arrowhead Pine Rose, brimming with calm brooks, towering pines and the soothing sound of the forest, it makes for the ideal woodland gay wedding.
Knoxville, Tennessee
Bordered by the Great Smoky Mountains National Park and many other national forests, there are a plethora of outdoor wedding venues to choose from. There is an abundance of wildlife, lush woodland and wildflowers to create plenty of tranquil hiking routes. We recommend checking out the Bluff Mountain Inn for its multiple choices of rustic outdoor ceremony areas and indoor reception venues.
Ashford, Washington
If you're a fan of great towering mountains, crisp clean air and of course woodlands, then this location is for you. Washington is a state known for its natural beauty and friendly community, seasons that change colour and multiple outdoor activities so it's the perfect place to host your gay wedding events! We recommend the exclusive Copper Creek Inn, A luscious woodland set in the foothills of Mt. Rainier National Park. It's oozing with romance and tranquillity so it makes for a fairy-tale woodland gay wedding.
LGBTQ+ City Weddings in the US
Seattle, Washington
There really is something about Washington that just makes it the perfect place for any style of gay wedding. From its woods to its cities, there is something for everyone but we suggest the impressive Sodo Park venues. There are three different venues that all have different styles of industrial chic. Our favorite is The Foundry by Herban Feast; Once a steel and copper manufacturing facility, it is now a fanciful, ambient venue with over a century of history surrounding it.
Chicago, Illinois
Chicago is a city well-known for its culture, history and famous sights, but what makes it a good wedding spot? Besides being LGBTQ+ friendly, its many majestic parks and striking city skyline, it's also got the option for some incredibly unique wedding venues! We recommend wowing your guests with art and culture by having your wedding at the Museum of Contemporary Art. There's something magical about an art gallery closed off to the public; being able to soak in the exhibitions without disruption while also celebrating the happiest day of your life is such a treat!
Manhattan, New York
It wouldn't be a complete list of city venues without a New York venue, would it? The city that never sleeps doesn't need much description when it comes to its grandeur and glamour. There are plenty of stunning hidden gems scattered across the city and we think we've found the perfect one. The Midtown Loft & Terrace is a stylish rooftop location that has two different venues to choose from. The loft is an indoor space with a light and airy feel to it, while The Midtown Terrace is an open-air rooftop space with panoramic views of the famous city. Both are perfect for a gay city wedding!
Boston, Massachusetts
Boston is fast becoming one of the more popular cities in America. Its got a diverse community with parks on almost every corner, cultural attractions and plenty of historic buildings. The Museum of Fine Arts is all of those things put together with its elegant facade, classical paintings from around the world and beautiful great halls. Hosting a wedding here is ideal for those who love being surrounded by history and art. Plus your guests will be entertained wherever they look!
San Francisco, California
A haven for the gay community and steeped in gay history, San Francisco makes for a dramatic wedding location with guaranteed iconic views. San Francisco has so many LGBTQ+ friendly venues to choose from it can become a little bit overwhelming, but we think the Conservatory of Flowers is the most ideal place for your gay wedding. It's a gorgeous century-year old venue that features a glass-adorned atrium, blooming gardens and floral galleries. If you're looking for a romantic city wedding, this place is for you.
LGBTQ+ Remote Weddings
Oahu, Hawaii
Hawaii is only a stone's throw away from the American West Coast, which makes it super easy to host your LGBTQ+ wedding in one of the world's most beautiful locations. Your wedding day is meant to be the happiest day of your life so you should do it how you want, so if that means jetting off to a private garden venue with views of the iconic Ko'olau mountain range in front of you then so be it! Nalo Gardens is probably what you're looking for if this is the case. With lush botanical greenery as far as the eye can see it makes for a utopian gay wedding destination.
Cancun, Mexico
Mexico is well-known in the gay community as a top holiday destination and ideal for weddings. Cancun is a vibrant city surrounded by the Caribbean Sea. There are many LGBTQ+ friendly hotels and resorts, one heavenly spot for a tropical gay wedding is the Golden Parnassus. Sat upon a soft white sand beach bordered by a crystal clear ocean. The resort is eco-conscious, dedicated to sustainability and conserving the natural beauty that surrounds it.
Key Largo, Florida
The Florida Keys have been a hit destination with gay couples for years and weddings have become even more popular! The Keys are perfect for the couple looking for a tropical setting without breaking the bank on flights and accommodation, leaving more of the budget for the wedding itself! The Key Largo Lighthouse with one of their all-inclusive wedding packages is the ultimate option for an easy-breezy wedding surrounded by salty air.
St. George's Parish, Bermuda
Bermuda has a luxurious yet mysterious vibe and we think it's perfect for a relaxing remote wedding. The islands are teeming with tropical fish, gorgeous harbours and spectacular scenery everywhere you look, making it the ideal destination for an intimate gay wedding, The Rosewood Bermuda is a top location with its impressive views out to the Castle Harbor and Bermuda's largest private beach.
Liberia, Costa Rica
Costa Rica is a new, up and coming travel destination for the LGBTQ+ community. They legalized gay marriage officially in 2018 leading the way for Latin American countries. Liberia has a very strong gay community and helps to represent LGBTQ+ people across the continent, because of this we think it's a fabulous place to host a gay wedding in a warm, remote setting. The hotel Dreams Las Mareas by AMR Collection is an ultra-luxe, all-inclusive resort that caters to the gay community. It is the perfect backdrop for your wedding with its white sand beachfront surrounded by a richly dense tropical jungle.
Unique Weddings
Sarasota, Florida
This area may not be very well-known – yet! We think it's a great location for your unique gay wedding. Selby Gardens features multiple venues and our absolute favourite is the traditional style church, Mary's Chapel. It's a romantic historic building decorated with seven stained glass windows and soaring ceilings. A delicately intimate venue and perfect for a bay-side gay wedding.
Newport, Rhode Island
Newport has been mentioned on this list earlier because it really is one of the most sought after wedding locations in America. This next suggestion is for those looking for a grand and sophisticated wedding. The Rosecliff Mansion may be for you! It is a historic museum known for its French Baroque-Revival architecture which was built in 1902. The venue has hosted many parties for the affluent and has been featured in many movies such as The Great Gatsby and 27 Dresses.
Austin, Texas
For those looking for a more modern approach, you may find the perfect choice in Austin. There are plenty of boutique hotels to choose from in the area and we think the gorgeously moody Hotel Van Zandt should be your top choice. They have many wedding packages to choose from to make the planning process even easier. Depending on how big your wedding is there will be something to suit you. The darker Art Deco-esque design is the perfect backdrop for a unique gay wedding.
Los Angeles, California
This city is full of life, culture and famous history, making it a fabulous place for a glittering gay wedding. There are many unique buildings that have interesting stories surrounding them. Our personal favorite is the green, eco-conscious oasis of Marvimon's Grass Room. The industrial venue has its main focus on being energy efficient while boasting a tranquil, tropical atmosphere. The retractable roof allows for the famous LA sunshine to beam through on your special day!
Pasadena, Texas
Like Austin, Pasadena and many other Texan towns are full of unique venues that are perfect for the ultimate gay wedding. To get a real taste of the southern charm we all hear about, take a look at the stunning Silver Sycamore grounds. They have created an 1800's style immersive set called SycamoreVille that transports its guests straight back to the "Wild West" era! Complete with a Saloon, City Hall and many other themed buildings, for a truly unique experience that people will be talking about for years to come!
Read More: Best locations in the UK for an LGBTQ+ wedding.