There are so many beautiful venues around the UK that it can be daunting to choose where to have your special day. Below we have listed our top 10 locations in the UK for the perfect gay / LGBTQ+ wedding!
Coastal Wedding Locations in the UK
Bournemouth, England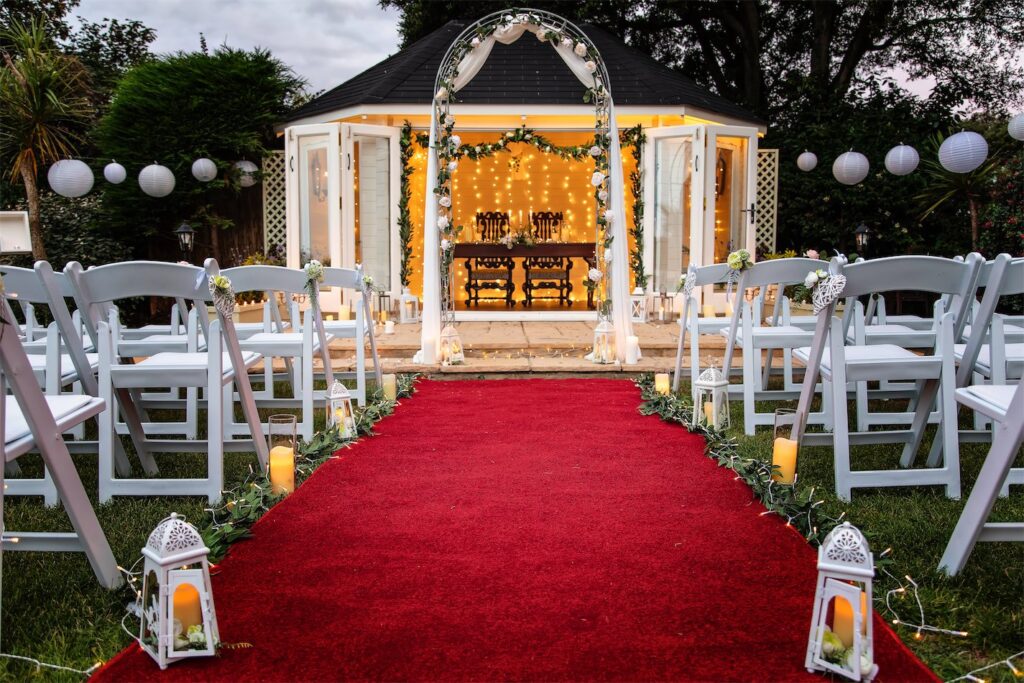 Bournemouth is a pretty coastal town that has so much to offer when it comes to events, activities, and great seafood. The laid-back attitude provides the perfect atmosphere to host a relaxed seaside gay wedding. We recommend checking out the beautiful Hotel Miramar, a gorgeous country house situated on top of a scenic hill, giving its guests uninterrupted views out to the English channel.
Gwynedd, Wales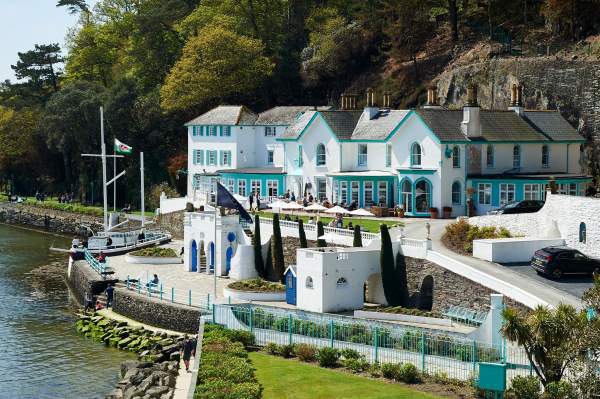 Wales is one of the prettiest countries in the UK with its many hiking trails, waterfalls, and rolling hills. So this makes it a perfect location to host a stunning seaside wedding in one of their idyllic coastal towns such as Portmeirion in Penrhyndeudraeth. This quirky town mirrors the likes of Italy's Cinque Terre and Denmark's Copenhagen which gives it this distinct European atmosphere. This is making it an excellent choice for those who may want the feeling of a destination wedding without taking a flight!
Woodland Wedding Locations in the UK
Tunbridge Wells, England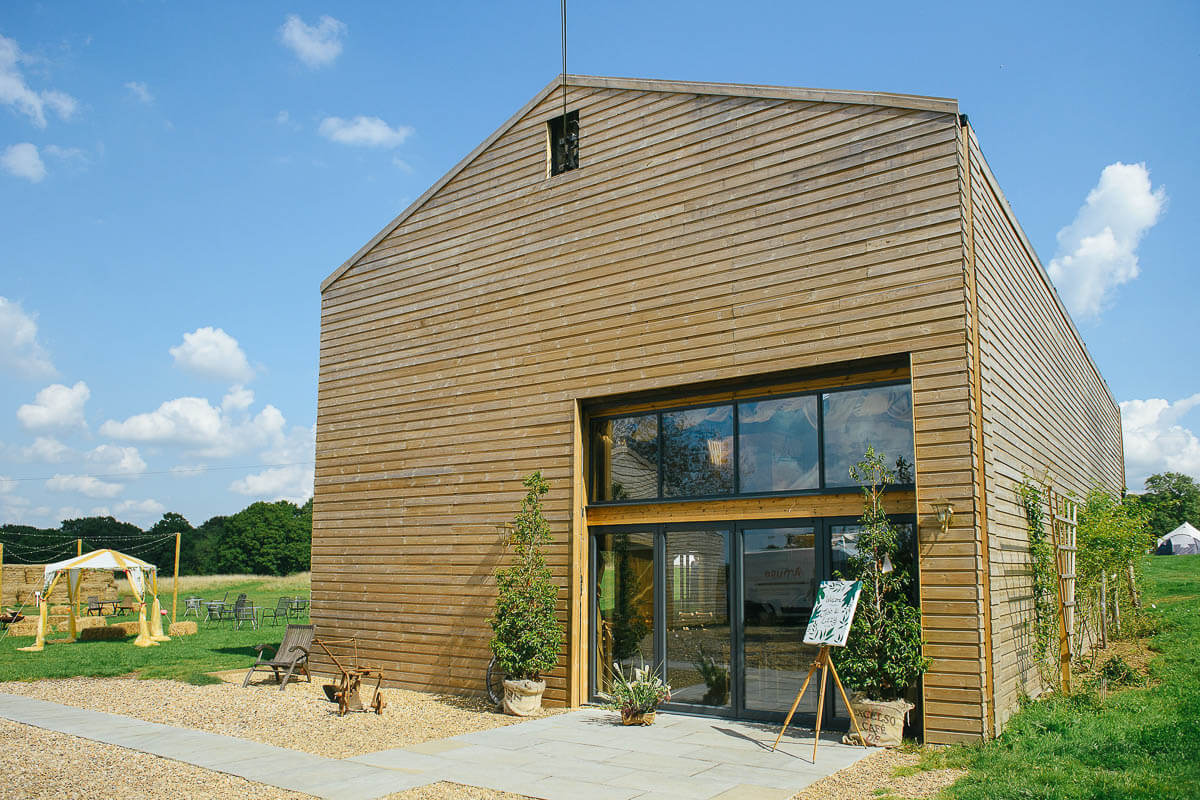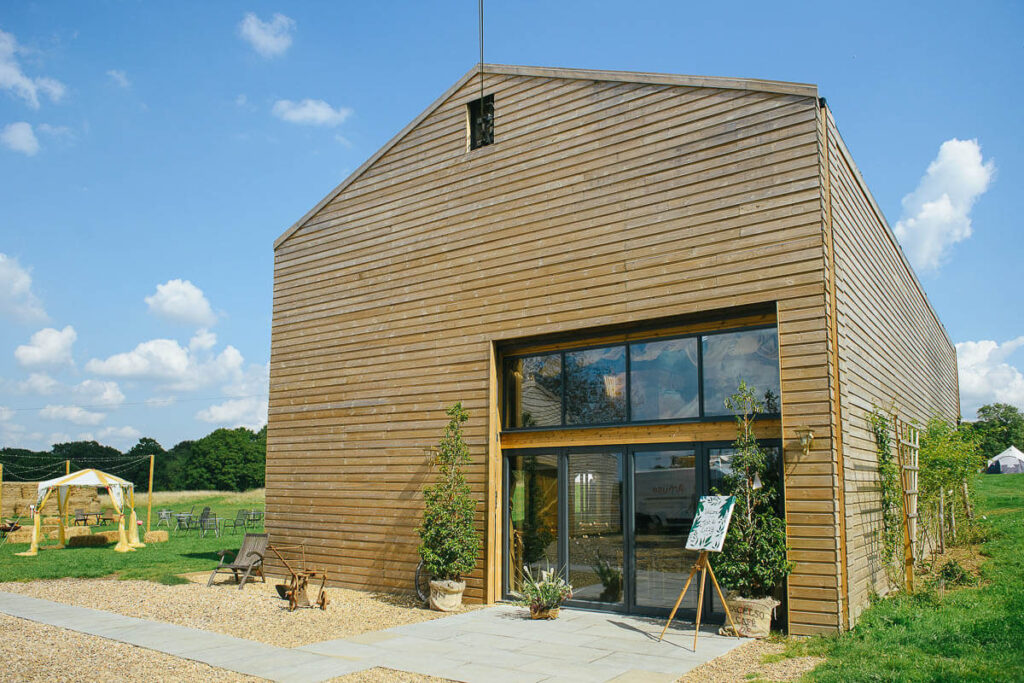 For a fairy tale wedding set in a whimsical woodland setting, take a look at Chafford Park Estate. A Georgian manor house that dates back to the 17th-century, set upon 300 acres of sustainably managed farm/woodland. It has many areas to choose such as 2 barns, a church, and outdoor forest clearings. A dynamic venue that allows for festival-style or traditional weddings. Whatever it is you have in mind, it's achievable at this location.
Cheshire, England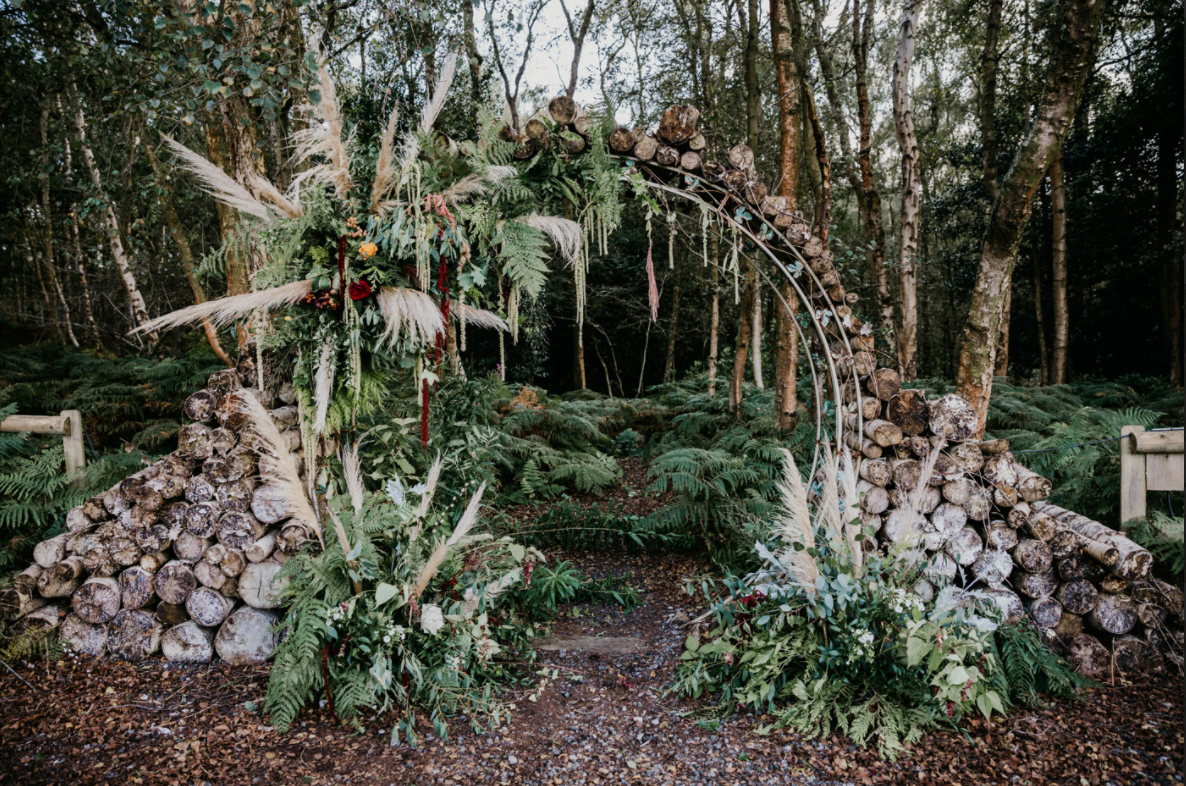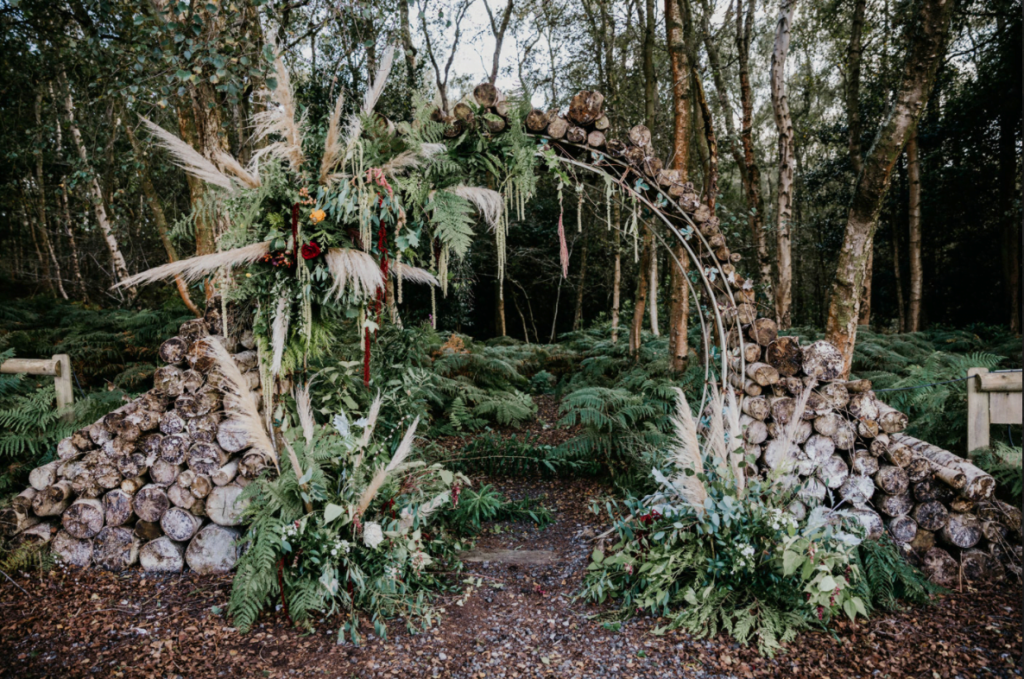 England is known for its abundance of forests and lush green landscapes. So having a woodland wedding makes for the perfect setting to say "I do"! A place we have stumbled across that has everything you need to create your dream fairy tale gay wedding is the gorgeous Cheshire Woodland Weddings. A 15-acre countryside setting that merges romance with BoHo-chic. It features a waterside gazebo, a thatched roof hut and even a falconry!
City Wedding Locations in the UK
London, England
The perfect city in the UK to host your modern LGBTQ+ wedding! London has the sights and sounds to create the ultimate metropolitan atmosphere. The first of our city recommendations comes from the captivating East Wintergarden in Canary Wharf. It's a visually stunning venue with 27-meter-high glass ceilings which allows for panoramic city views. It's an ideal blank canvas to create your industrial, traditional or even Art-Deco-themed wedding.
London, England
As we said previously, London is the perfect city landscape to host a gay wedding. So perfect that we've allowed the city to take up both recommendation spots! For those looking to wed in a central location, then the Century Club in Shaftesbury Avenue couldn't be more appropriate. Boasting the largest roof terrace in Soho, with a retractable roof for the unpredictable British weather. Complete with a stylish moody interior, it is the ultimate city setting. Whether under the twinkling lights of London at night, or the bright blue sky during the day – this venue will be precisely what you're looking for.
Traditional Wedding Locations in the UK
Glasgow, Scotland
Scotland is famous for its majestic mountains and lively city culture, but what it's not known for is its LGBTQ+ marriages. There is a gorgeous Gothic feel about Scotland with its many Celtic castles. Moreover, there are also over 90 parks and day trips to iconic Lochs and hiking trails. You'll never get bored in this region! For a truly traditional wedding, the St. Mary's Scottish Episcopal Cathedral in Glasgow is one of the few churches that allow gay marriage ceremonies within its building. The church was built in 1871 and has a Gothic-Revival architecture style, making it the ideal backdrop for a classical-style wedding.
Norfolk, England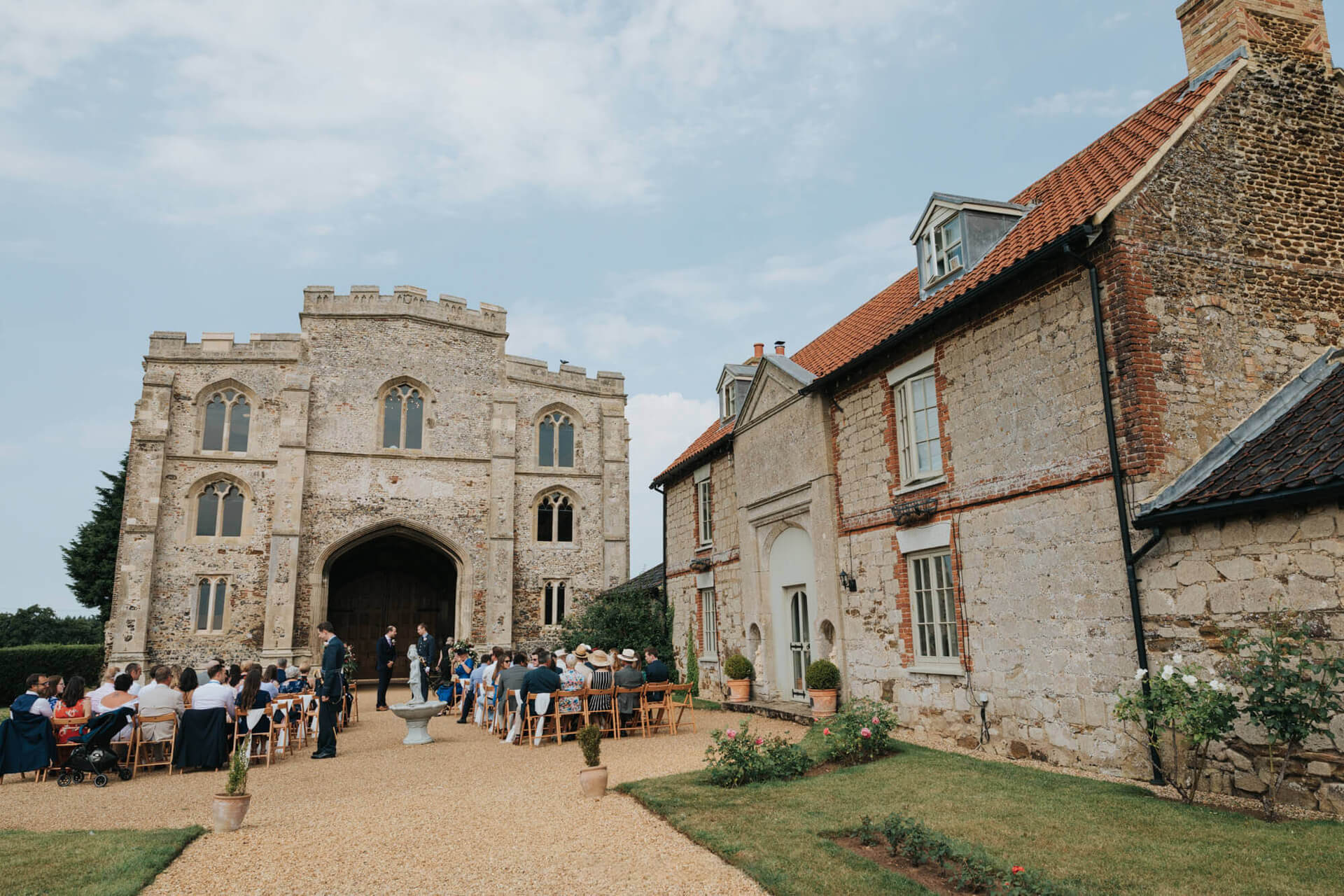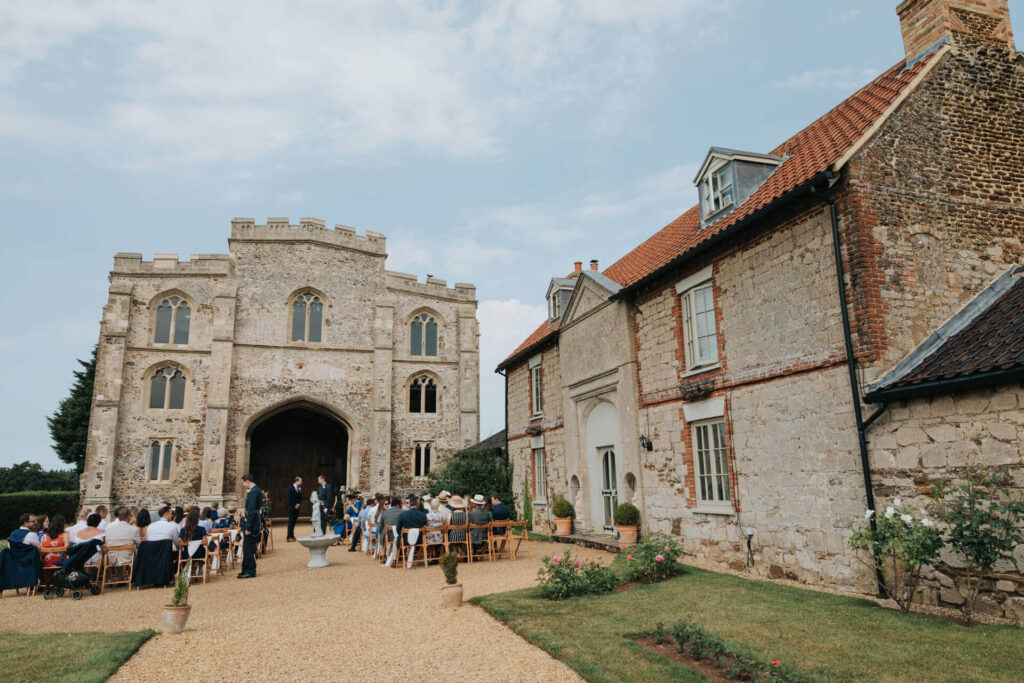 Norfolk is a quiet countryside county that plays host to many traditional wedding venues. It made its name as an affluent farming region, but is now known for its national parks, nature reserves, and picturesque towns. All these components make for a truly stunning wedding location and we think we've found the perfect one! Pentney Abbey is a stunning Medieval manor that presents an elegant rose garden, manicured lawns, and original features dating back to the 1300s! A truly superb venue with historical surroundings.
Unique Wedding Locations in the UK
Marcross, Wales
There are many unique venues and locations across the UK, but we've listed some rare listings that we think stand out from the crowd. Wales has a gorgeous coastline that should be used for its aesthetic advantages. Why not host a gay wedding at the Nash Point Lighthouse, one of the very few functional lighthouses that allow private events. It's a 2-story historic building that provides exceptional views across the Glamorgan Heritage Coastline. In addition, it even has 2 cottages that can be used for accommodation. It may be a smaller venue but it's a fitting location for an intimate gay wedding in a unique location.
Snowdonia, Wales
Just like Marcross, this area is known for its exceptional beauty, rugged landscape, and crisp, clean air. It is also home to Wales' mightiest mountain, Snowdon, and over 100 lakes. There's so much to see in this region that it can be slightly overwhelming, so why not choose Talyllyn Railway to transport you around the spectacular Southern Snowdonia area. The train will take you on a scenic ride where you can actually choose which locations to stop at for photo opportunities! It's usually decorated with ribbons of your choice and comes with a souvenir headboard and custom tickets. This makes for an interactive, immersive experience that will have your guests talking about for years to come!
Found your perfect location?
We hope our top 10 locations in the UK for a gay wedding gave you some inspiration and ideas for your own gay, lesbian, or LGBTQ+ wedding. We have more useful guides for wedding themes, reception ideas, as well as cake trends. Looking to get married in the US? Here are our Best US LGBTQ+ Wedding Destinations.