Those few minutes where you and your partner spend together on the dance floor as a newly married couple are going to be some of the most memorable minutes of your lives so you want to make sure you choose the perfect song to accompany it. We have listed the top 25 songs that are suitable to use during your first dance as a newly-wed LGBTQ+ couple!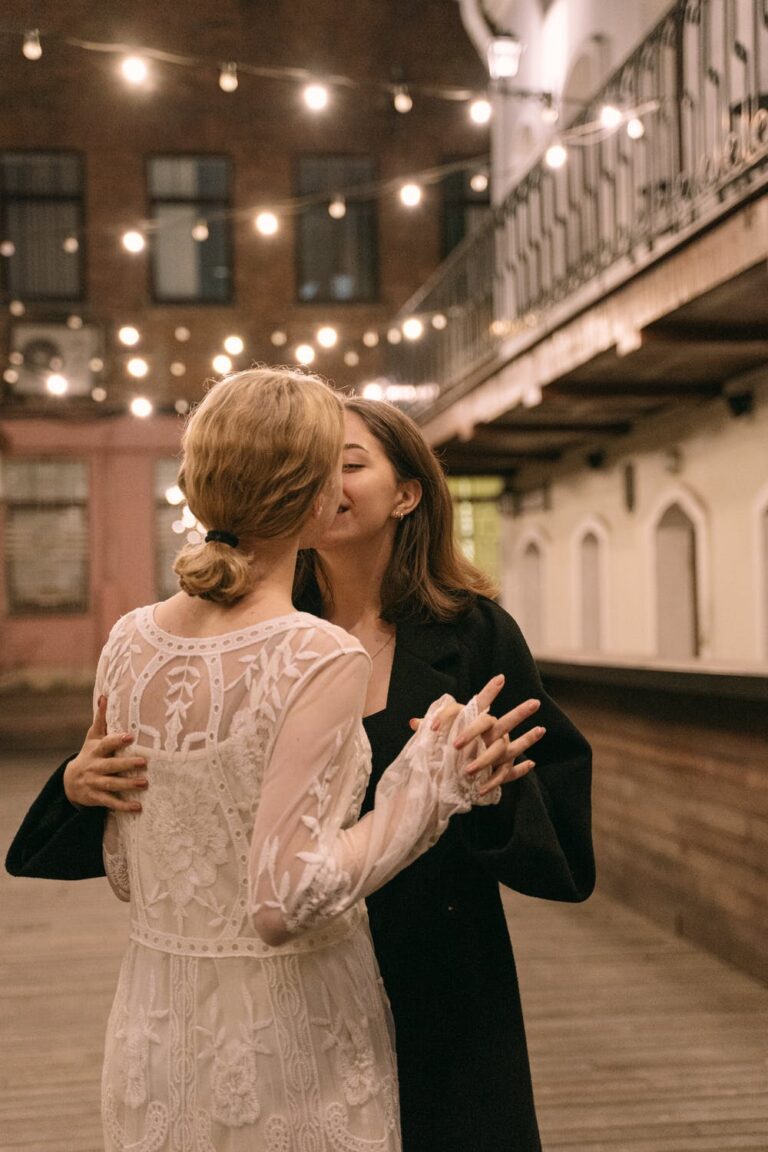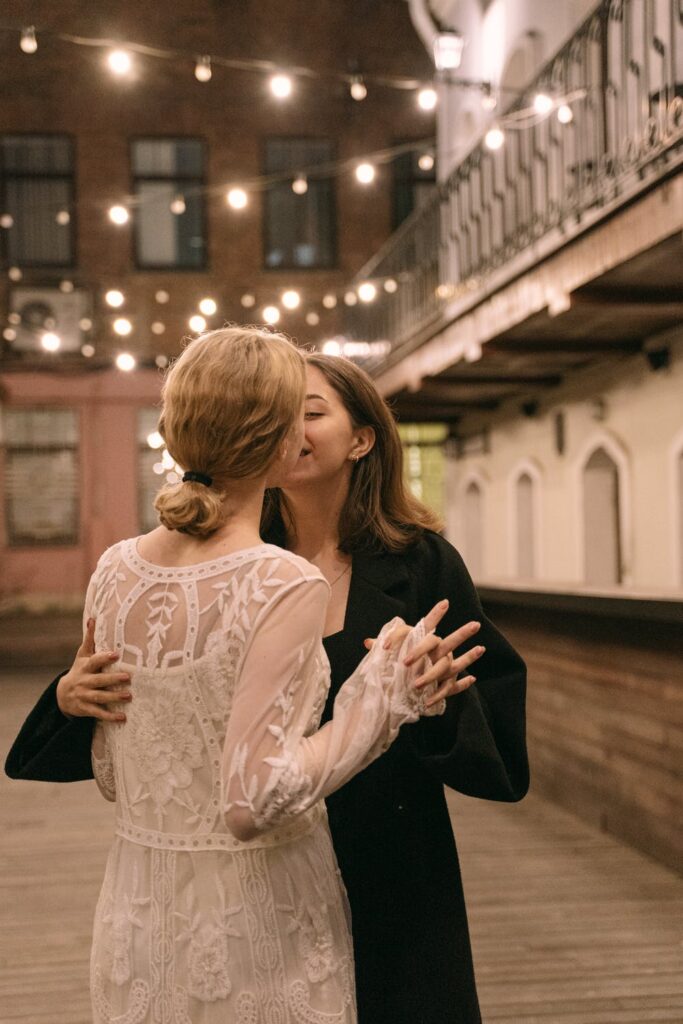 1. Lover (acoustic) by John Adams
This is a softer rendition of Taylor Swift's ever-so famous song.
2. Amazed by Lonestar
Lyrics of love throughout, it has a slight country twang to it which we love.
3. You Are The Best Thing by Ray LaMontagne
An upbeat, soulful song that is perfect for creating a light-hearted atmosphere.
4. Better Together by Jack Johnson
This song brings a smile to even the most serious of faces!
5. A Thousand Years by Christina Perri
One of the most popular love songs for a first dance.
6. I'm Yours by Jason Mraz
Similar style to Better Together, perfect to get your guests singing along.
7. Signed, Sealed, Delivered by Stevie Wonder
A 70's classic, sure to get your guests itching to get on the dance floor.
8. Baby I'm Yours by Arctic Monkeys
Has a real Santo & Johnny-esque about it, a shorter first dance song if you want to get your guests onto the dance floor ASAP.
9. Always And Forever by Luther Vandross
One of the most acclaimed love songs, perfect for any first dance.
10. Truly Madly Deeply (acoustic) by Plamina
This version of the song is gentle and sweet making it a great option.
11. Thinking Out Loud by Ed Sheeran
This has to be played at any wedding, it's such a beautiful song, especially when used for a first dance.
12. Wherever You Will Go by Charlene Soraia
Perfect if you want your guests to shed a tear during your dance
13. Stand By Me by Ben E. King
another tear-jerker.
14. How Deep Is Your Love (acoustic) by Matt Johnson
We love a soft acoustic rendition of a famous song and this one is just perfect.
15. I Choose You by Sara Bareilles
Another one of the best first dance songs for gay couples out there.
16. It Had To Be You by Frank Sinatra
For a first dance feel that you can gently waltz to, this is the choice for you.
17. Come Away With Me by Norah Jones
This is a smooth, silky, and slow song to use for your first dance.
18. Say You Won't Let Go by James Arthur
This song is full of lyrics of love and non-gender specific which we love!
19. Best Of My Love by The Emotions
If you're not looking for a soppy first dance song then this is the upbeat option for you.
20. Unforgettable by Nat King Cole
Slow and romantic, making it perfect for a first dance.
21. Lovin' You by Minnie Riperton
Such a unique love song full of sweet lyrics.
22. Sweet Love by Anita Baker
One of the best love ballads out there for a first dance.
23. Angels by The XX
We think this slow, soft electronic song makes for a truly unique first dance.
24. I'll Be Seeing You by Billie Holiday
Lyrics where she describes feeling love no matter where she looks. A great choice for those looking for an old-timey song.
25. Thinking Of You by Sister Sledge
We wanted to finish this list off with the perfect, disco-style first dance song.
We hope that our list of Top 25 Songs for an LGBTQ+ First Dance gave you some inspiration for your own wedding. If you're looking for more suggestions we have guides on "Top 50 Songs To Add To Your Gay Wedding Playlist" and "10 Songs To Avoid At A Gay Wedding".